— by CHERRY BELL DAMASCO-FARRINGTON —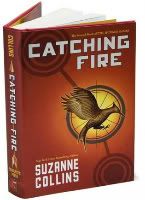 The much-anticipated sequel to "The Hunger Games" has settled on a title and now the focus goes to the casting of the central characters in the next two novels in the series. Among the most talked about casting decisions at this moment is centered on who will be the hunky Finnick Odair. The rumor mills were burning over the weekend of Robert Pattinson possibly being cast and fans of the trilogy resounded with a big fat "NO!" However, Pattinson himself laid the rumors to rest on Monday morning.
With that rumor settled, the question remains: Who is in the running for the most coveted role at this point in the trilogy? E-Online, in a recent report, says that three names have emerged as frontrunners for the role: Armie Hammer of "The Social Network" and most recently "Mirror Mirror"; Taylor Kitsch of this year's "John Carter" and "Battleship"; and Garrett Hedlund of "Tron: Legacy" and "On the Road."
Of the three actors whose names are currently being tossed around, whom would you prefer as District 4's tribute and victor Finnick Odair? Odair is a 24-year-old male victor of District 4 in the 65th Hunger Games at the age of 14. During the 65th Hunger Games, he was given a trident, which he wielded proficiently (District 4 is primarily a fishing district), and with the help of a net he wove by hand from some vines he found in the arena, he managed to trap his opponents and slay them with his trident. Now, in the 75th Hunger Games, he and past victors must participate once again in the third Quarter Quell alongside Katniss Everdeen and Peeta Mellark.
At this point, among the fandom, Garrett Hedlund is the frontrunner while others prefer Armie Hammer. Hammer currently is filming Gore Verbinski's "The Lone Ranger" alongside Johnny Depp, which may keep him out of the running for "The Hunger Games" sequel. As for Taylor Kitsch, the poor performances of both "John Carter" and "Battleship" at the box office may have dampened his chances. Do keep in mind, though, that Finnick Odair is not the central character in "Catching Fire."
A decision will need to be made soon for the franchise, as director Francis Lawrence has a very tight filming schedule to keep to stay ahead of the film's announced release date of Nov. 22, 2013, without losing Jennifer Lawrence to the X-Men sequel, which is due to film early in 2013 as well.
. . .
Follow Cherry Bell Damasco-Farrington on Twitter at https://twitter.com/cbdamasco.
And don't forget to "Like" It's Just Movies on Facebook at
http://www.facebook.com/itsjustmovies.