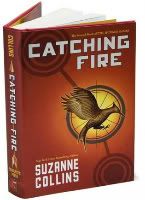 — by CHERRY BELL DAMASCO-FARRINGTON —
After many weeks of speculation and wish list castings from fans, Lionsgate and director Frances Lawrence have officially selected their actor for Plutarch Heavensbee, who makes his appearance as the Game Maker for the 75th Hunger Games, also called the Third Quarter Quell, in "The Hunger Games: Catching Fire."
Although many younger fans might not be familiar with Oscar-winner Philip Seymour Hoffman ("Moneyball," "Capote), he is a choice catch for the franchise. He will join Jennifer Lawrence, Josh Hutcherson, Liam Hemsworth, Woody Harrelson, Elizabeth Banks, Donald Sutherland and Lenny Kravitz in the second installment of the franchise.
SPOILERS FOLLOW
Plutarch Heavensbee is described as the head gamemaker and oversees the day-to-day events in the 75th Hunger Games arena itself following the death of Seneca Crane, played by Wes Bentley in "The Hunger Games," for allowing both Katniss and Peeta to win in the 74th Hunger Games. Plutarch Heavensbee starts out as a minor character in "Catching Fire" but grows into a much bigger part in "Mockingjay."
SPOILERS OVER
Meanwhile, Jena Malone hasn't accepted a reported offer for the role of Johanna Mason and the search for Finnick Odair continues.
Check in with us for more news on "Catching Fire," but in the meantime, let us know what you think of the current casting choices.
. . .
Follow Cherry Bell Damasco-Farrington on Twitter at https://twitter.com/cbdamasco.
And don't forget to "Like" It's Just Movies on Facebook at
http://www.facebook.com/itsjustmovies.