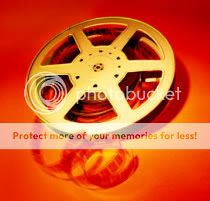 Film festivals are like a one-weekend love affair with the dark mystery man of your dreams in a far-off city. Festivals make available something you're not likely to experience ever again. And there's a reason for this plot against pleasure, this worldwide conspiracy.
Rick Stevenson, a Pacific Northwest filmmaker, says on his Web site: "Here's the scandal. We are only allowed to see about 25 percent of the best movies made because of the current distribution system … 25 percent," he repeats, and then adds for emphasis, "in a free society with free speech that seeks good entertainment. Ever wonder why nine out of 10 films at the cinemaplex are disappointing?"
Stevenson, with a BA from Whitman College and a Ph.D. from Oxford, knows that the independent films that do get distributed "are under-supported" and eventually disappear "without a trace." He says, "Every year 25,000 films are made around the world … 500 by Hollywood … 600 get distributed. Do the best 600 films get distributed? No, because all 500 of Hollywood's films get distributed whether they are any good or not. They need to get their money back, and we pay the price."
It is only thanks to film festivals throughout the world that we get to see some of the most engaging, thoughtful films. The fun part is that each film festival presents a variety of different movies. In January you could go to Sundance, in February to Portland, Ore., in March to Cleveland, in April to New York's Tribeca, and from May through June to Seattle for the biggest festival in North America – and always get an essentially new list of films to choose from.
Surprisingly, being a film critic for IJM, I am not a movie buff. In previous years, I'd go to a theatre once or twice a year. However, in the last two years I have been introduced to the world of independent films.
I began writing my responses to the indie films I saw, beginning with "Brief Encounters with Hideous Men." Not an attractive film title, but it had a life-changing impact.
The 2010 Portland International Film Festival was my first film festival. Seattle's was the second. So you're not hearing from someone who is an experienced viewer, like my mentors here at IJM. However, being that I'm attracted to the world of ideas, books and artistic expression, the exposure to independent films has certainly complemented and added to my brain organization and opened up new perspectives.
The 36th Seattle International Film Festival (SIFF), held May 20 to June 13, was touted as a success this year by those who put it on because the box office saw an increase of nearly 20 percent from last year.
But what makes a film festival a success to the patron?
Granted, the Pacific Northwest should be a natural Mecca for film viewing because we need a certain amount of indoor activity and diversion, especially this year when we experienced the rainiest and coldest spring in PNW history.
Held from May 20 to June 13, REI rain-jacketed (Seattleites disdain umbrellas) lines snaked outside Seattle's landmark Harvard Exit theatre all day long over the Memorial Day weekend. Despite its inappropriate seating for viewing sub-titled films (no significant slant so everyone is twisting heads to keep up with finding the words), the HE was packed to capacity.
SIFF presents in nine different theatres throughout the Seattle area, which may make some shows more accessible to a wider number of people, but the transportation between theatres, if you're on a limited time schedule and trying to see as many films as possible within two or three days, is a problem.
Of all the film festivals in the world, Seattle advertizes itself as the biggest, showing the most films with the most attendees.
The SIFF marketing slogan was "Go inside film, get outside you" and before each featured presentation a unique short was presented.
However, the Portland Fest, occurring in February, coincided in the same downtown vicinity as the Vancouver Jazz Festival, World Affairs Council of Oregon speaking events and a special show at the Portland Art Museum. The city streets buzzed with activity throughout the night, just as if you were in NYC, with a cornucopia of art entertainment.
What makes one film festival really better than another?
For sure, a great fest should include a wide range of film experiences from many different countries and perspectives. The tickets should be inexpensive and easily accessible from an online source. Physical access should be easy and without exorbitant parking fees. All films should be explained online on an easy-to-navigate Web site.
I'm not sure Seattle wins in all of these categories. Most tickets are $11, but parking at $9 for two hours on a Sunday afternoon could make an afternoon cost of $20 for one person ridiculous. Two theatres, the Egyptian and the Harvard Exit, aren't near any public parking (that I could find), so you are at the mercy of available parking on the street, which can be a problem. Also, while you could buy your tickets online, you had to pick them up at the theatre.
So while SIFF had a fabulous selection of films over 25 days, compared to Portland, I don't think it was really the best festival. Portland's Web site was just as good as far as film information went, but you could both purchase your tickets online and print them out, a more efficient strategy for line-traffic at theatres. In addition, Portland showed its films at four different theatres in its downtown area all within easy walking distance of each other and the other events in town. Parking was especially easy as one theatre had indoor parking as part of its building. PIFF was just user friendly.
So, on the grand scale of things Seattle had a great variety of films, but Portland's shorter, smaller festival, coinciding with other art events in the city, was easier, more efficient and more fun to attend.
Especially interesting to me, as a new member of a film festival audience, is that each festival shows a great variety of films – which mostly differ from each other. This variety is also shown in the winners. Though some fests, like Cannes, are jury judged, others like Seattle and Portland are judged by those who attend.
The next U.S. International Film Festival coming up is the New York City International Film Festival from Aug. 12 to 19. Somewhere in the next 12 months, either at home or on vacation, either for the first time or the nth, remember to treat yourself to the ultimate mind pleasure by seeing a couple films from a film festival. Beat the conspiracy to hide great works of art.
. . .
Follow It's Just Movies on Twitter at http://twitter.com/ItsJustMovies.