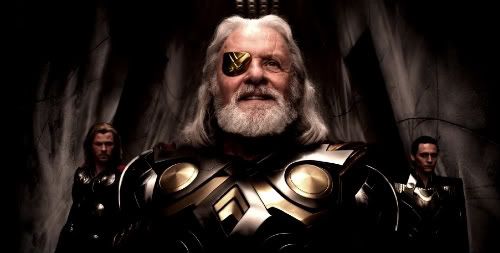 In this brief clip from the upcoming movie "Thor," we are shown the moments before his father Odin casts him out from his home in Asgard. The tension is palpable as we see and hear the fury in Odin over Thor's careless actions.
Odin has reached his last straw with his wayward son and is banishing him to earth. All the while, we see Thor stripped of his realms, titles, his hammer, the name of his ancestors … everything that makes him a member of the royal family of Asgard. Through this, we see Thor's shock. He doesn't seem to know what is going on or why this is happening to him.
Sir Anthony Hopkins is amazing here — as always — leaving you with bated breath to wonder what happened prior to this exchange and what will happen after, as Thor is literally cast out of his home and all he knows.
Directed by Kenneth Branagh and starring an amazing cast including Chris Hemsworth, Natalie Portman and Tom Hiddleston, "Thor" comes to theaters this Friday, May 6.
. . .
Follow Jessica Morales on Twitter at https://twitter.com/athena606.