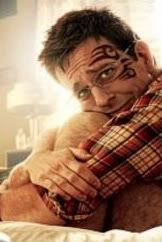 Warner Bros. Pictures' and Legendary Pictures' "The Hangover Part II" has already broken multiple records on only its first day in release, it was announced today by Dan Fellman, Warner Bros. Pictures President of Domestic Distribution.
The Todd Phillips-directed comedy took in $10.4 million, shattering the previous midnight-opening record for an R-rated film. The sum also more than doubled the record for a midnight opening of any 2011 film to date. With the widest opening of any R-rated film, "The Hangover Part II" went on to earn a total of $31.7 million on its opening day, setting a new opening day record for a comedy.
In making the announcement, Fellman stated, "From the tracking, we knew audiences couldn't wait for another 'Hangover,' but these numbers are through the roof. Leave it to Todd Phillips to create a new must-see comedy that has people lining up at the box office and rolling in the aisles. Congratulations to him, the cast and all the other talents behind the film on making another unforgettable comedy."
In "The Hangover Part II" Phil (Bradley Cooper), Stu (Ed Helms), Alan (Zach Galifianakis) and Doug (Justin Bartha) travel to exotic Thailand for Stu's wedding. With the memory of Doug's nearly disastrous bachelor party in Las Vegas still fresh—or at least well-documented—Stu is taking no chances. He has opted for a safe, subdued, pre-wedding trip brunch, with pancakes, coffee…and no alcohol. However, things don't always go as planned. Two nights before the big day, at a fabulous resort in Thailand, Stu relents. One beer each. In sealed bottles. What could go wrong?
"The Hangover Part II" is director Todd Phillips' follow-up to his 2009 smash hit "The Hangover," which became the highest-grossing R-rated comedy of all time and also won the Golden Globe for Best Film – Comedy or Musical.
Reprising their roles, Bradley Cooper, Ed Helms, Zach Galifianakis, and Justin Bartha star in the film. The main cast also includes Ken Jeong and Jeffrey Tambor, who also return from the first film, and Mason Lee, Jamie Chung and Paul Giamatti, who join the ensemble.
The screenplay is by Craig Mazin & Scot Armstrong & Todd Phillips. Phillips also produced the film under his Green Hat Films banner, together with Dan Goldberg. Thomas Tull, Scott Budnick, Chris Bender and J.C. Spink are the executive producers, with David A. Siegel and Jeffrey Wetzel serving as co-producers.
"The Hangover Part II" is a presentation of Warner Bros. Pictures, in association with Legendary Pictures, and will be distributed by Warner Bros. Pictures, a Warner Bros. Entertainment Company. The film has been rated R for pervasive language, strong sexual content including graphic nudity, drug use and brief violent images.
. . .
"Like" It's Just Movies on Facebook at http://www.facebook.com/itsjustmovies.