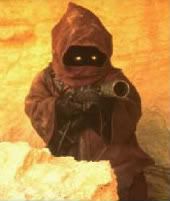 It seems like every time a new format comes out for watching movies, you can bank on two things. First, people will ask when "Star Wars" will be available on that format. And second, people will complain that George Lucas is putting the movies "out again" so he can get richer.
Well, of course he is doing it to make money. That's a given. But I don't understand the need to complain about it.
Like many people, I own the original trilogy on VHS (in two different versions) and the entire series on DVD. And like many people, there is a very good chance I will buy the series on blu-ray. What can I say? I love the movies. I don't agree with the majority of the decisions Lucas made when "updating" the original movies. And the prequels really aren't that great. But in the end, I am a "Star Wars" fan and I want to be given the choice of whether or not to buy the films on blu-ray. But not being given that choice … well, THAT would be something worth complaining about.
Here is the official press release:
THE MOST ANTICIPATED BLU-RAY RELEASE IN THE GALAXY IS NOW AVAILABLE FOR WORLDWIDE PRE-ORDER STARTING TODAY
The most anticipated Blu-ray release ever – the Star Wars™ Saga – emerges from light speed this September 2011. For the first time, all six of George Lucas' epic films (Episodes I-VI) are united in one complete set. Fans worldwide are able to pre-order now with online retailers.
STAR WARS: THE COMPLETE SAGA ON BLU-RAY will feature all six live-action Star Wars feature films utilizing the highest possible picture and audio presentation, along with three additional discs and more than 30 hours of extensive special features including never-before-seen deleted and alternate scenes, an exploration of the exclusive Star Wars archives, and much more!
Twentieth Century Fox Home Entertainment will release Star Wars in three distinct sets to meet the needs of every Star Wars fan:
Star Wars: The Complete Saga on Blu-ray (9-disc Set includes all six films
Star Wars: Prequel Blu-ray Trilogy (3-disc set includes Episodes I-III)
Star Wars: Original Blu-ray Trilogy (3-disc set includes Episodes IV-VI)
Star Wars: The Complete Saga on Blu-ray will be available for $139.99 US/$179.99 CAN and the Star Wars: Trilogy Sets for $69.99 US/89.99 CAN.  Pricing for each set will vary by international territory.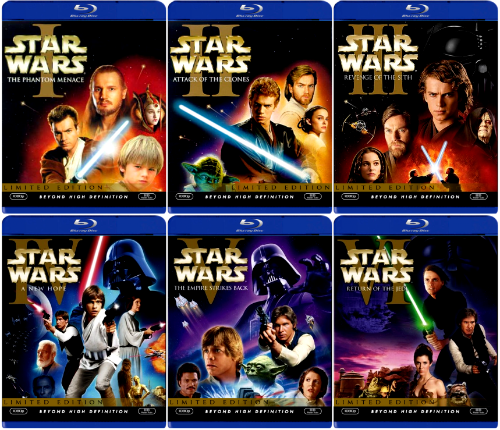 . . .
Follow Kathleen Collins on Twitter at http://twitter.com/Super_Kathleen.