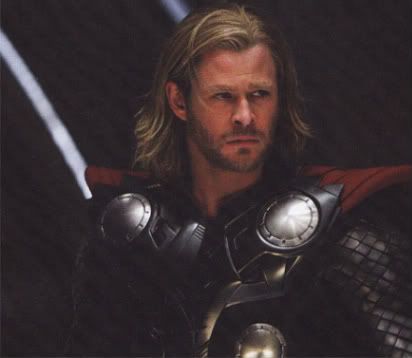 Paramount Pictures released a new "Thor" trailer yesterday and it looks awesome.
In it, we see more of the Norse Viking, played by Chris Hemsworth, wielding his mighty hammer. There's some comedy mixed in, too, and it works. The visual effects appear to be on par with "Iron Man" and the music used in the trailer does a fantastic job building intensity.
"Thor" — directed by the accomplished Kenneth Branagh — also stars Oscar nominee Natalie Portman as Jane Foster. She is the astrophysicist who finds Thor after he's been exiled to planet Earth.
I can't wait for May 6 to get here.
With comic-book films "Captain America: The First Avenger," "Thor," "Cowboys & Aliens," "X-Men: First Class" and "Green Lantern" due, this is going to be one amazing summer.
. . .
Follow Sherice Antoinette on Twitter at http://twitter.com/ShericesPieces.
And don't forget to "Like" It's Just Movies on Facebook at
http://www.facebook.com/itsjustmovies.