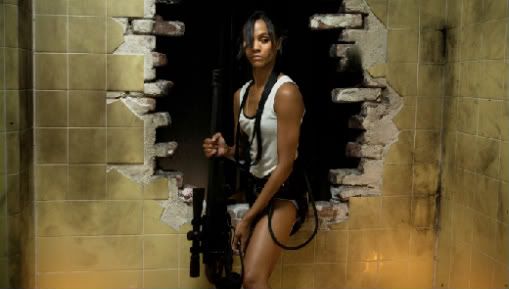 Events that occur when we are children shape and mold us into the adults we become. For the people who murdered Cataleya's parents in front of her, it may not end so well for them, for she grows up to be a killer looking for revenge.
Written by Luc Besson and Robert Mark Kamer and directed by Olivier Megaton (who also directed "Transporter 3"), "Columbiana" looks to be an action packed, fast moving story of revenge and a brutal kind of closure for those who stand in the way of Cataleya (played by Zoë Saldaña).
The movie also stars Callum Blue ("Smallville" fans will recognize him as Zod), Cliff Curtis, Michael Vartan, Jordi Miller and Lennie James.
"Columbiana" opens in theatres Sept. 2.
. . .
Follow Lynn Tackitt on Twitter at http://twitter.com/pvtgiggles.