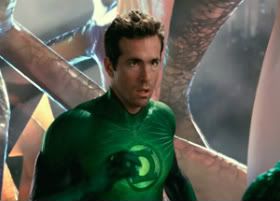 The summer is fast approaching and it is shaping up to be one of the most competitive years in blockbuster history. We recently showed you what Marvel and "Thor" had to offer. Now we have an official look at the newest Green Lantern movie posters — and they do not disappoint.
Fans can rest assured that Warner Bros. is going above and beyond to make sure you don't count them out this summer.
The first poster shows Ryan Reynolds front and center as Hal Jordan with the landscape of the planet Oa with the green light bursting out of the Lantern's meeting cavern. And the second poster features Blake Lively as Carol Ferris.
The tag line of the posters features the iconic first two lines of the Green Lantern's oath: "In Brightest Day. In Blackest Night." But it is interesting that rather than marketing the actors' names, they instead chose to promote the characters the will be playing.
"Green Lantern" flies into theaters June 17 in 3D. One does have to wonder why this movie is not getting an IMAX release as well, though.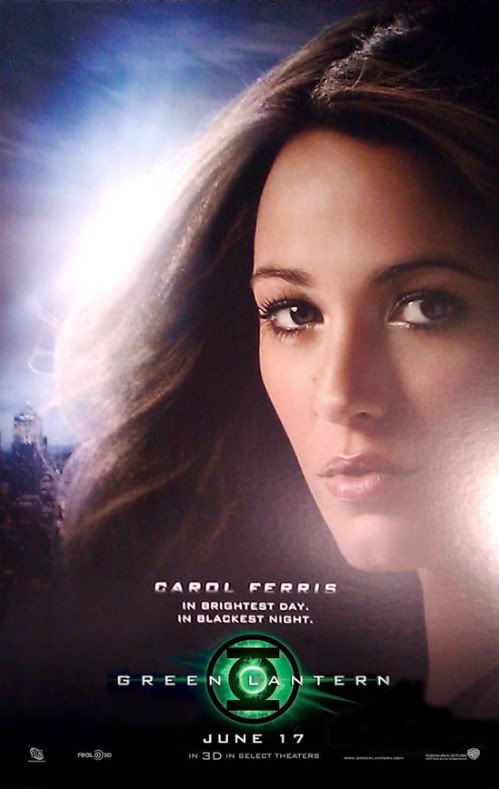 And in case you missed it, here is Four Minutes of Amazing 'Green Lantern' Footage from WonderCon.
. . .
Follow Laudelys Miranda on Twitter at http://twitter.com/Lilah86.