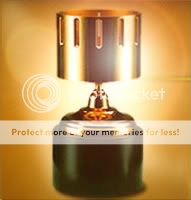 DreamWorks Animation's "How To Train Your Dragon" won top honors as the Best Animated Feature at the 38th Annual Annie Awards Feb. 5 at UCLA's Royce Hall.
Best Animated Short Subject was presented to Pixar's 'Day & Night'; Best Animated Television Commercial to Duck Studios 'Children's Medical Center'; Nickelodeon's 'SpongeBob SquarePants' was honored as Best Animated Television Production for Children and Playdead's 'Limbo' won Best Animated Video Game.
A new category, Character Animation in a Live Action Production was presented to Sony Pictures' 'Alice in Wonderland.' A complete list of the 38th Annual Annie Award winners can be viewed at www.annieawards.org. The Annie Awards ceremony will also be web cast on the Annies website later this month.
Host Tom Kenny was joined on stage by a lively mix of animation luminaries, celebrity presenters and comedic talent including animation legend June Foray, Matt Groening, James Hong, Danica McKellar, Kevin Michael Richardson, Mike Henry, Candi Milo, Bob Bergen, Jay Baruchel, Guillermo Del Toro, Bill Plympton, Billy West, Nika Futterman, Brian Regan, Corey Burton, Jeremy Shada, Olivia Olson, Jim Cummings, John DiMaggio and Eric Goldberg.
The Winsor McCay award was presented to three animation industry leaders: Brad Bird, Eric Goldberg and Matt Groening. Brad Bird is currently filming in Vancouver and accepted his Winsor via a videotaped message. "ASIFA-Hollywood congratulates all of its Annie Award winners," said ASIFA-Hollywood President Antran Manoogian. "The recognition that each award recipient received was certainly well-deserved."
Often a predictor of the annual Academy Award for Best Animated Feature, the Annie Awards honor overall excellence as well as individual achievement in a total of 25 categories ranging from best feature, production design, character animation, and effects animation to story-boarding, video games, writing, music and voice acting. Entries submitted for consideration were from productions that originally aired, were exhibited in an animation festival or commercially released between Jan. 1, 2010, and Dec. 31, 2010.
Founded in 1972 by ASIFA member and veteran voice talent June Foray, the Annie Awards have grown in scope and stature for the past three decades. Today, ASIFA-Hollywood is the largest of an international network of chapters and supports a range of animation initiatives through its membership. Current projects include an animation archive, library and museum, classes and screenings, and animated film preservation efforts.
. . .
"Like" It's Just Movies on Facebook at http://www.facebook.com/itsjustmovies.