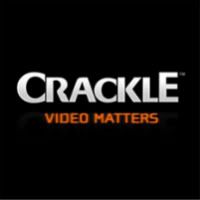 Crackle Inc., Sony Pictures Television's multi-platform video entertainment network, launched in 17 Spanish-speaking countries across Latin America including Mexico this month, becoming the only online network to offer always free-to-consumer, full-length, ad-supported movies and television series in the region.
The latest expansion follows Crackle's debut in Brazil last month.
In Latin America, Crackle can be accessed at crackle.com, which is IP redirected to the local country sites. In Mexico, Crackle's unique mix of content is available at crackle.com.mx. Titles are available in English with either dubbed or sub-titled options in Spanish available. Crackle's ad-supported service provides consumers with a uniquely-curated experience that includes a variety of Hollywood movies and a selection of episodes from numerous television series.
"Internet and video consumption rates are on the rise in all of Latin America – in Mexico alone, more than 80 percent of all online users consume video content each month according to ComScore Video Metrix – therefore, launching in the region was of great significance to Crackle," said Jose Rivera Font, vice president and general manager, Crackle, Latin America. "Crackle, brings Latin American consumers an unparalleled viewing experience with free content programmed to fit their needs, while providing advertisers with creative online opportunities to market their brands."
Mexico's National Bank (Banamex) will be a major network advertiser and will have category exclusivity in the banking sector during Crackle's first year in Mexico.
Crackle will offer new feature films weekly, and will maintain about 150 titles, including films from studios such as Columbia Pictures, TriStar Pictures, Screen Gems, Sony Pictures Classics and more, in addition to full-length television episodes. A sampling of the movie and TV offerings available in Latin America and Mexico at launch includes:
STEALTH
HELLBOY
THE CABLE GUY
MANHATTAN MURDER MYSTERY
MIDNIGHT EXPRESS
IN THE LINE OF FIRE
HOLLOW MAN
JACKIE CHAN ADVENTURES
THE UNUSUALS
With this expansion, Crackle is now available in Argentina, Bolivia, Brazil, Chile, Colombia, Costa Rica, Dominican Republic, Ecuador, El Salvador, Guatemala, Honduras, Mexico, Nicaragua, Panama, Paraguay, Peru, Uruguay and Venezuela.
In the U.S., Crackle has sustained wide reaching growth, attracting 16 million unique visitors across online, mobile and over the top devices monthly and more than nine million Crackle mobile app downloads since its launch in April 2011. Crackle is also available in the UK, Canada and Australia.
. . .
"Like" It's Just Movies on Facebook at http://www.facebook.com/itsjustmovies.