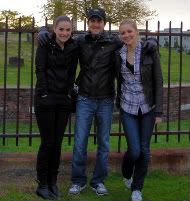 A major criticism of Hollywood films is that they lack great roles for female characters. While pictures like "Black Swan" and "Winter's Bone" show that change may be on the way, action films and your generic thrillers still tend to be pretty male-centric.
Enter The Girls on Film project. Created in Toronto, Ontario, by Ashleigh Harrington, Jeff Hammond and Cat McCormick, the project takes well-known guy-on-guy film scenes and recasts them with female actors. So far, The Girls on Film has taken on J.J. Abrams' "Star Trek," "Fight Club," "The Town" and "No Country for Old Men." Each clip forces the viewers to ask themselves: would these films really be so different with female leads?
I spoke with Ashleigh Harrington via email about the creation of the Girls on Film Project and what they have planned next.

It's Just Movies: What's your background in film? How did the three of you meet?

Ashleigh Harrington: Jeff Hammond has been making films for the past 12 years under his production company Hammond Cheeze Films. He studied film and communications at the University of Windsor, in Windsor, Ont., and has been working as a film director, editor, cinematographer and actor ever since. He's appeared in over a dozen national commercials and can be seen in the new television series "Breakout Kings" [on A&E]. His expertise has been a vital part of producing the level of quality we are able to with the show.
I have been acting since I was 10 years old, and working professionally as an actress for the past 10 years. Creating my own work has enabled me to have the freedom to choose what kinds of roles I would like to play. Jeff and I started making short films together a few years ago and I have also done a variety of post production jobs on our projects during that time: editing, graphics, visual effects, etc.
Cat McCormick studied theatre at George Brown in Toronto and has been acting for a number of years. She most recently completed a television-producing program at Centennial College in Toronto.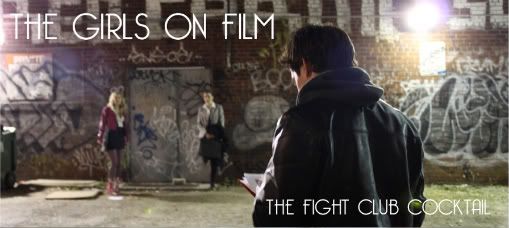 IJM: Where did the idea for the project come from?

AH: Jeff and I were looking for something fresh to create and were interested in using the internet to generate an audience for our work. The three of us attended the same acting studio, where women were occasionally given male scenes to play. Cat thought it would be interesting to shoot them and Jeff and I were also intrigued by what that could turn into, so the three of us came together and created the theme and content of The Girls on Film.

IJM: Why did you pick the films that you've re-interpreted?

AH: Each film has had its own story as to why we chose it. "Fight Club" was a really important movie to Cat and Jeff. Being so male-centric with a huge cult following, it was an ideal choice in terms of communicating the point of our show in an interesting way.
"The Town" impressed Jeff; it combines elements from some of his favourite movies ("Point Break," "Heat") and he found the cemetery where they shot the original scene that we recreate. The challenge of doing a recreation at the exact location was really exciting for him. Not to mention, he enjoys Ben Affleck's style of directing and feels his own ideas about directing are very similar.
"Star Trek" was my choice (see the video below). I really admire JJ Abrams' work and the movie is the kind of work I would love to star in, so to try my hand at being Kirk was really satisfying. The vibe of the whole movie is such a positive one and that is something I really appreciate.
"No Country For Old Men" is an incredible film. The way it is written was very appealing to us because there was a lot of freedom about where we could take the scene while still being true to the original. The character of Anton Chigurh is one of the best antagonists in film in recent years and we were excited to see him as a woman and how that would change him. Not to mention, seeing a woman with a gun that size was awesome!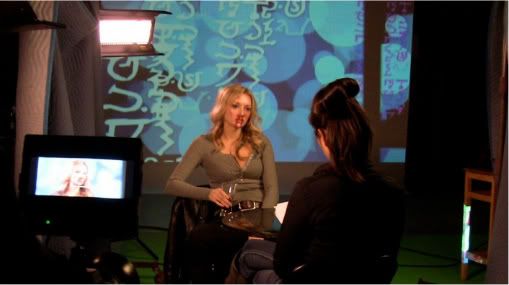 IJM: There's a feminist bent to the project. Is this more about making a political statement or creating a unique artistic statement, or a little of both?

AH: It's interesting and entertaining to see women in these situations, not to mention thought provoking. We're here to be a catalyst for our audience to think about whatever it is we inspire in them, whether that's an artistic appreciation of women in film, a political view of gender inequality or five minutes of entertainment. So I would say its a little of both, really. Our focus is on what we would like to see and be a part of creatively and how can we bring that to life for ourselves.

IJM: Any plans to take on any more films in the future? If you could re-do any film with a primarily female cast, what would it be?

AH: We are always planning more films! At this point, there are many things we would like to do, but don't have the resources in place yet to recreate. We are hoping as we grow as a show and get more support behind us, we will be able to tackle some larger-scale scenes — for example, anything from "Inception" or an Enterprise bridge scene from "Star Trek." But we do have a couple we are doing early pre-production on, you'll have to tune into the site for updates on those!
There are many movies I would love to watch re-done with females, but I grew up wishing I could be Luke Skywalker, so "Star Wars" would be a really fun one for me. Imagine Darth Vader and the Emperor as women, it would be pretty incredible to see! Jeff and I have also been talking about "Saving Private Ryan."
I would also like to highlight that fact that we do every bit of production ourselves with a non-existent budget. I'm not sure if much of our audience is aware that between Jeff and I, we handle all aspects of the film-making process, but it is something we are really proud of, and our passion for the show really reflects in the end product of each episode.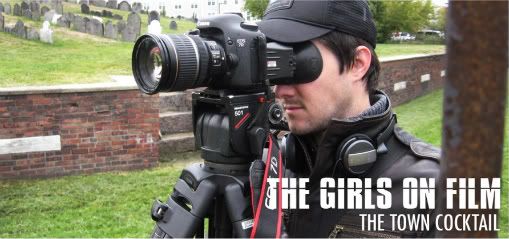 To check out the Girls on Film project, head to http://thegirlsonfilm.com.
. . .
Follow H.G. Watson on Twitter at http://twitter.com/HGWatson7.
And don't forget to "Like" It's Just Movies on Facebook at
http://www.facebook.com/itsjustmovies.