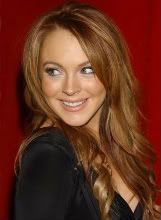 As a rumor that started as far back as February, this is something that should have either been confirmed or completely debunked by now. Unfortunately, it has come back — with a vengeance.
Cosmicbooknews.com is reporting that a source close to the production of Zack Snyder's "Man of Steel" has heard which character Lindsay Lohan is up for.
Of course, this is still a rumor. Nothing has been confirmed. But it hasn't been denied by either party involved. There could be a lot of good reasons for that. One of them is that it keeps Lindsay Lohan in the spotlight for something positive for a change.
Are you ready to learn who Lohan will be playing (if this is true and not some publicity hoax that is)?
For those of you who guessed Lana Lang — you were spot on.
It was reported a few months ago that Lohan was up for a "villainous" role in the movie. Apparently, that would mean giving sweet and wholesome Lana Lang a bad girl image. Go figure.
According to their source, Cosmicbooknews.com is reporting that Lana Lang will be the popular girl at what we presume to be Smallville High who doesn't give Clark Kent the time of day. Clark hides the secret of his origins from Lana until she catches him in the middle of a save one day.
Does this sound familiar? It should. It's pretty much the exact premise of the popular television series "Smallville."
What do you think? Is Lohan really a contender? Should she be one? And how optimistic are you about Snyder's take on Superman?
. . .
Follow Laudelys Miranda on Twitter at http://twitter.com/Lilah86.