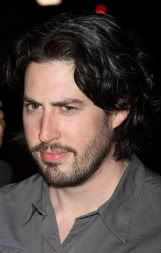 Paramount Pictures and Indian Paintbrush will co-produce, and Paramount will distribute, writer-director Jason Reitman's "Labor Day," starring Kate Winslet and Josh Brolin. Indian Paintbrush will co-finance the project, with the company's Steven Rales and Mark Roybal executive producing.
The movie will be produced by Lianne Halfon and Russell Smith of Mr. Mudd Productions, along with Reitman and Helen Estabrook of Right of Way Films.
Adapted by Reitman and based on the novel by Joyce Maynard, "Labor Day" tells the story of an escaped convict (Brolin) who seeks shelter with a single mom (Winslet) and her young son over a long Labor Day weekend.
The film marks the fourth collaboration for Jason Reitman and Paramount. His latest film, "Young Adult" starring Charlize Theron, will hit theaters Dec. 9. The studio previously released Reitman's Academy-Award® nominated "Up in the Air" in 2010. Earning more than $160 million world-wide, the movie earned six Academy-Award® nominations, and five Golden Globe nominations, with Reitman taking home the Golden Globe for Best Adapted Screenplay.
. . .
"Like" It's Just Movies on Facebook at http://www.facebook.com/itsjustmovies.