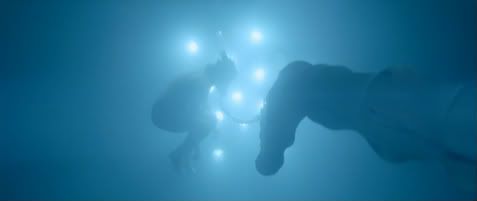 Directed by Christian Swegal and written by Benjamin Clif Murphey, "Stasis" is a short film starring Reshad Strik, Beau Bridges, Ernie Hudson and Rachel Specter. In this psychological sci-fi thriller set in the future, an ex-soldier is placed in virtual exercises to cure his Post Traumatic Stress (PTS) Disorder. In the simulations, he sees glimpses of a mysterious girl, presumably someone from his past. When a stranger appears in his facility offering answers, the soldier finds himself once again asked to kill, this time for her …
It's a mysterious world where fact is fiction and fiction is fact. It's a dark world where our hero by turns questions his sanity and tries to save his beloved. As the film starts, we quickly learn that he is participating in an exercise to help his PTS Disorder. It's the voice of Beau Bridges that leads us to this reality and it's these voice-overs that give the viewer key insights into what is actually taking place and whether or not what he remembers is real or not.
We also learn that he's supposed to believe that the girl of his dreams is merely a figment of his imagination, used to help him better navigate through his traumatic memories. The audience is placed in the mind of the hero. Do we believe the psychiatrist or has he some ulterior motive to deceive our hero?
At the risk of spoiling you terrible, yes he does, but does this motive mean that the girl is real? I'll leave you to watch the film and draw your own conclusion.
. . .
Follow Jessica Morales on Twitter at https://twitter.com/athena606.