There have been some mixed reaction to Anne Hathaway's Catwoman suit in Christopher Nolan's final Batman movie "The Dark Knight Rises" since the first official image of the suit was released. Comments have ranged from saying that it looks much more modern and realistic to comments that it's missing some of the cat parts that fans are used seeing on Catwoman.
There was a rumor a while back ago that said that we would see at least one familiar "cat" piece on Hathaway's suit – the ears. Take a look at these photos and you might see something different that you perhaps haven't seen on Hathaway before.
So it looks like the rumor that Catwoman's high tech goggles would also function as cat ears when she wasn't wearing them is true and I must say that it is a very brilliant and practical way of using the suit to its fullest potential.
I thought from the beginning that the Catwoman suit wouldn't have any of those cat features that Catwoman has in the comics, because it wouldn't necessarily fit with Nolan's focus on realism. Overall, the suit still looks very modern and suitable for Nolan's Batman and the ears – thumbs up to that, Nolan.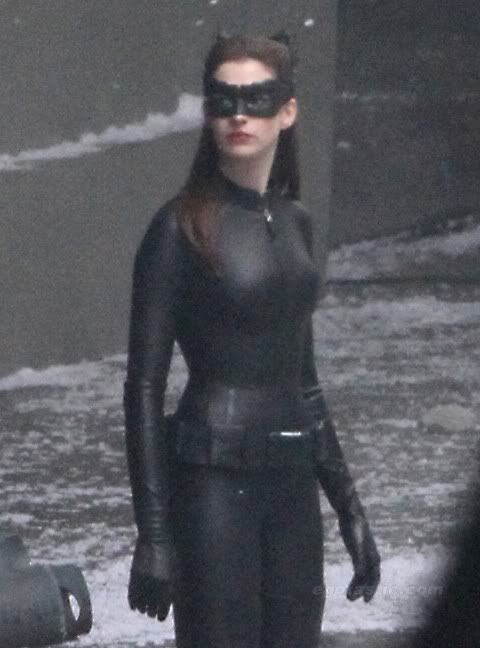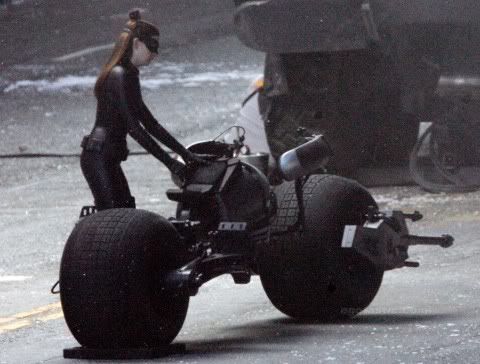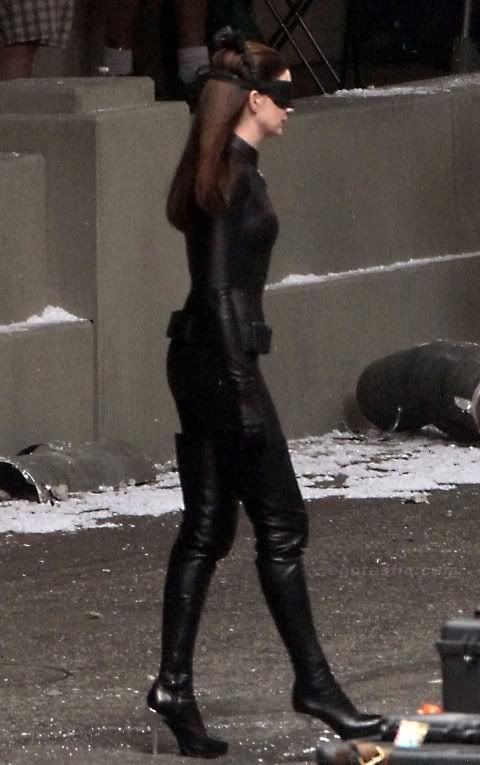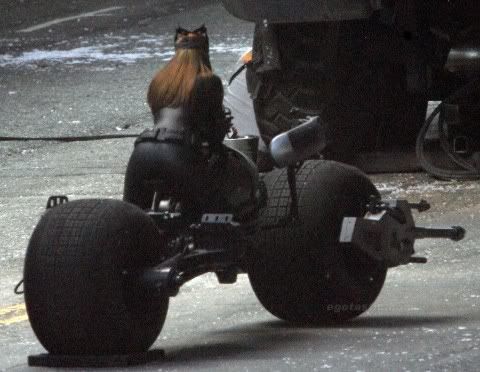 While we are at it — there is also a short clip featuring Hathaway and Bale together, thanks to "smokeysify":
"The Dark Knight Rises" hits theaters on July 20, 2012. What do you think of the complete outfit for Nolan's Catwoman? Let me know by hitting with your comments to the right.
. . .
Follow Andy Behbakht on Twitter at http://twitter.com/Haoh93.
And don't forget to "Like" It's Just Movies on Facebook at
http://www.facebook.com/itsjustmovies.