After GK Films announced plans to reboot the Tomb Raider franchise, I, of course, began thinking of who could possibly replace Angelina Jolie.
Jolie was the perfect Lara Croft. At that time, she had the physique, the stamina and, of course, the bad-ass attitude required.
But who could fill those boots now?
Below are my top choices. Feel free to add or omit by giving your opinion to the right.
Oh, and actresses that need not apply for the Lara Croft role are Keira Knightly, Megan Fox, Blake Lively and Amber Heard. What? I have my reasons.
OLIVIA WILDE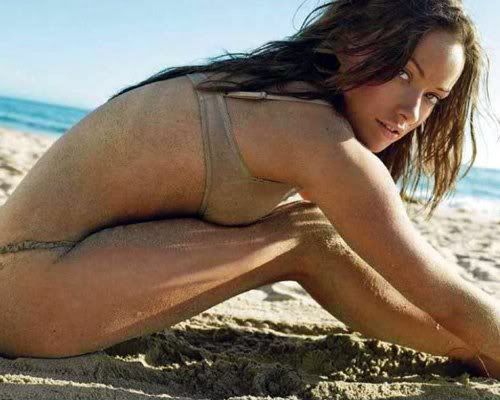 This chick is gorgeous and her jawline, light eyes and dark hair, are very similar to Angelina Jolie's. Wilde proved she could get into physical shape for "Tron: Legacy" (not a daunting task given her slim physique) and I bet she can become even more toned for the "Tomb Raider" reboot. Guys thinks she's hot … and so do most girls. For me, Wilde is the best choice.
+ + + + + + + + + + +
GEMMA ARTERTON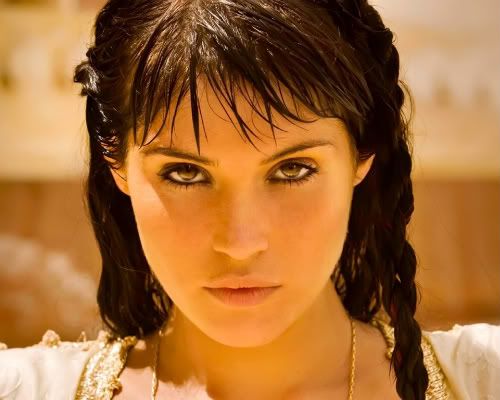 With two action films under her belt already ("Prince of Persia," "Clash of the Titans") Arterton can hold her own. Sure, both titles didn't do too well at the box office, but that doesn't stop fans from fantasizing about her. Another positive? Gemma is British. No dialect coaching needed.
+ + + + + + + + + + +
ERICA DURANCE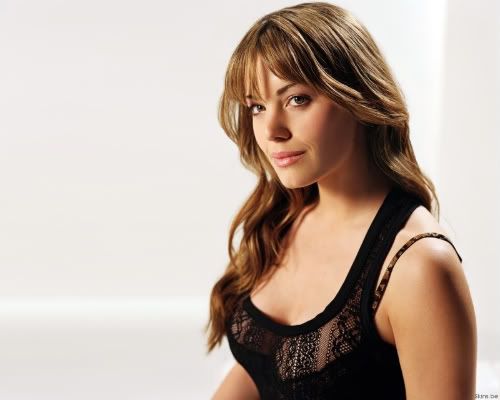 "Smallville" made Durance a fanboy favorite. If cast, Erica's built in audience would surely follow her to the box office. She definitely has the moxie to pull off the kick-ass archeologist and it would be great to see the talented actress on the big screen.
+ + + + + + + + + + +
EMILY BLUNT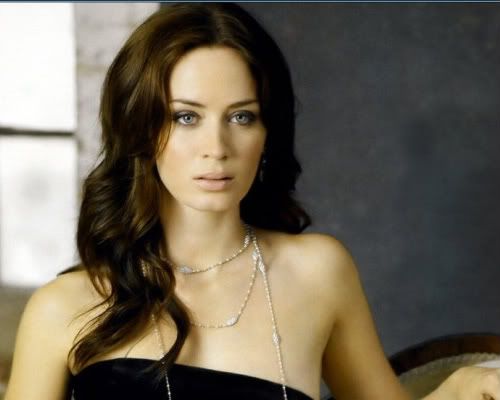 Again, British. Additionally, Miss. Blunt has this underlined bad-girl quality about her that I'd like to see taken advantage of. Perhaps Lara Croft is the right vehicle to do just that? The only drawback is that Blunt hasn't been in any action films. Running around aimlessly in the "Adjustment Bureau" doesn't count.
+ + + + + + + + + + +
MILA KUNIS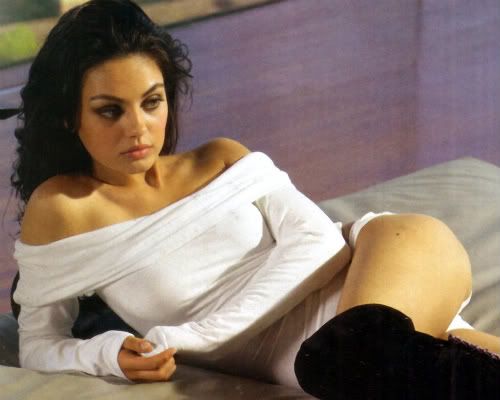 She's a hot actress right now and because of the positive buzz received from her fantastic performance in "Black Swan," she has earned much respect and has moved up a few notches in Hollywood. There's definitely a toughness about Kunis that should be explored in more detail. However, her petite frame may not make her the perfect candidate for this, but it's worth a shot.
+ + + + + + + + + + +
Who am I missing? Make your opinions known to the right
. . .
Follow Sherice Antoinette on Twitter at http://twitter.com/ShericesPieces.
And don't forget to "Like" It's Just Movies on Facebook at
http://www.facebook.com/itsjustmovies.