NBC has picked up David E. Kelley's "Wonder Woman" TV Series (you can read more about the show, including plot details, HERE). Now that we have that out of the way, here comes the tougher question — who should play the Amazonian Princess?
The following are my Top 5 suggestions for the role.

Summer Glau
This choice is a no-brainer, but not necessarily my first pick. Glau's had a major fan following since "Firefly" and many of her followers would love to see the former "Sarah Connor Chronicles" actress in a lead role. Perhaps "Wonder Woman" would be the right vehicle to showcase her talent.
. . .

Erica Durance
When I watched the Isis episode of "Smallville," I thought to myself, "Self, Miss Lois could make a good Wonder Woman." We'll see if David E. Kelley thinks the same. "Smallville" ends its 10-season run this year, which means Durance will be looking for another steady gig. Granted, the fact she is already playing another iconic DC Comics character may hinder her chances at becoming Wonder Woman.
. . .

Bridget Regan
I think she really looks the part. At 5-foot-8, Regan is a good height and she's athletic, too. Thanks to "Legend of the Seeker," she has a built-in audience and she has this "Xena the Warrior" princess vibe. Check this gif to see what I'm talking about. Girl can wield a sword.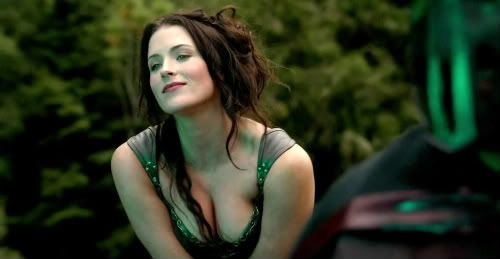 . . .

Katie McGrath
Another great contender is former wardrobe assistant and "Merlin" star, Katie McGrath. McGrath has this dark edge to her that I like, which I think is important when portraying the famous Amazonian. Unfortunately, the actress is tied up with the popular BBC series, in which she plays the evil Morgana, until 2012.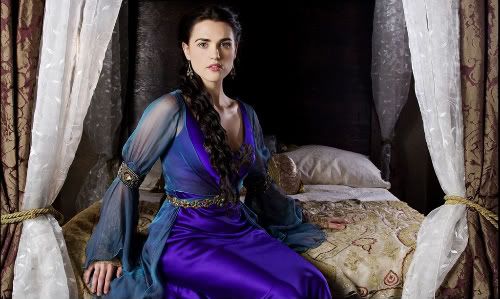 . . .

Tanit Phoenix
Phoenix is already rumored to be in the running. I can see why. She's gorgeous. The only drawback is that the model appears to be more of a pin-up girl than an actress. (Yeah, yeah. How is that a drawback sayeth fanboys?) Since I've yet to see "Death Race 2" or "Lost Boys: The Thirst," I can't fairly form an opinion about her acting skills. If she is selected, I just hope she brings it.
. . .
Those are my choices. As of right now, my favorite is Bridget. There is just something about her I like above the others. My second pick would be Tanit.
So, who am I missing? Sound off about who you'd like to play the legendary heroine to the right.
. . .
Follow Sherice Antoinette on Twitter at http://twitter.com/ShericesPieces.