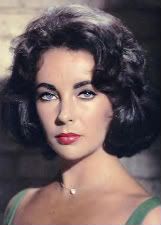 During her 79 years, Elizabeth Taylor (Feb. 27, 1932, to March 23, 2011) played many roles both on screen and off. In addition to being an actress, Taylor was both an activist and a staple of the tabloids. She was a bigger-than-life star for most of her career, which began at the age of 10 with "There's One Born Every Minute."
Taylor was one of the few actors to successfully move past being a child star to become an even bigger star. And while there is no doubt she was as famous for her flings, it is through her movies that she will be immortal.
Below, I'm going to list the top five movies you should see if you want to see what Taylor was all about as an actress and as a star. These aren't necessarily her best movies or best performances, but they are arguably her most iconic. If you want to honor Taylor's memory tonight, these five movies are well worth your time.

"National Velvet" — 1944
Take a young Elizabeth Taylor, team her with Mickey Rooney, add beautiful scenery and a popular story, and you have a classic to watch with the family.

"Cat on a Hot Tin Roof" — 1958
When you combine Elizabeth Taylor and Paul Newman, you get more than just two of the most beautiful sets of eyes in Hollywood history. Powerful performances propel this gripping tale of lust in the south.

"BUtterfield 8" — 1960
This is the role that won Taylor an Oscar for Best Actress in a Leading Role. If you want to check out just one movie to see Taylor giving a star performance, this might be your best bet.

"Cleopatra" — 1963
Is it her best movie? Not by a long shot. But it might be her most iconic. The back story on this one is the stuff of legends and the movie is a treat for your eyes.

"Who's Afraid of Virginia Woolf?" — 1966
Elizabeth Taylor and Richard Burton were infamous off the screen, but on screen together, they were pure magic.
Narrowing this list down to five was very difficult. Among the movies I hated to leave off were "Giant," "Reflections in a Golden Eye," "The Taming of the Shrew" and "Father of the Bride." In fact, there are many more I could name just in the ones that didn't make the list.
Keep in mind, though, these are only my choices. If you want to add to the list, please feel free to do so at right. And if you haven't seen any of the movies I've listed, you are in for a treat. Stars don't get much bigger and movies don't get much better.
. . .
Follow Sean Gerski on Twitter at http://twitter.com/DoubleDown44.
And don't forget to "Like" It's Just Movies on Facebook at
http://www.facebook.com/itsjustmovies.