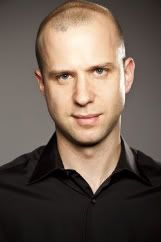 Composer Theodore Shapiro is providing the original score for director Jason Winer's contemporary re-imagining of the timeless romantic comedy "Arthur," in theaters nationwide on April 8.
"Arthur" stars Russell Brand as loveable billionaire Arthur Bach, and Helen Mirren as his lifelong nanny and best friend, Hobson.
Shapiro, a prolific composer and eight-time recipient of the BMI Film Music Award, says, "Arthur treats the world as a toy to be played with. He's irresponsible, but also kind-hearted, generous and has a love of life, and Jason and I wanted the palette of the score to reflect that dichotomy and Arthur's upbeat worldview."
Also featured in the film will be several original songs contributed by Mark Ronson, with vocals by Daniel Merriweather; and by Ben Gibbard.
"I absolutely love Jason Winer's new take on 'Arthur,'" says Ronson. "I think the music will be a signature element of the film and I relish the prospect of being a part of that."
"Arthur" is a Warner Bros. Pictures presentation of a Kevin McCormick / MBST Entertainment / Benderspink Production, starring Russell Brand, Helen Mirren, Greta Gerwig, Luis Guzmán, Nick Nolte and Jennifer Garner. Directed by Jason Winer from a screenplay by Peter Baynham, story by Steve Gordon, the film is produced by Larry Brezner, Kevin McCormick, Chris Bender and Michael Tadross. Serving as executive producers are Scott Kroopf, J.C. Spink, Russell Brand and Nik Linnen. Uta Briesewitz is the director of photography; Sarah Knowles, the production designer; Brent White, the editor; and Juliet Polcsa, the costume designer.
"Arthur" will be distributed by Warner Bros. Pictures, a Warner Bros. Entertainment Company.
. . .
"Like" It's Just Movies on Facebook at http://www.facebook.com/itsjustmovies.