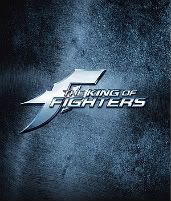 I used to think that underground "Fight Clubs" were as secret as you could get, but then looking at this trailer, I see that it has given a new twist on hidden fighting.
In "The King of Fighters
," the last surviving descendants of three clans are transported to other dimensions to test their martial arts skills against an evil force that wants to infect the real world.
Gordan Chan directs what looks to be a visually-pleasing film based on the video game. The screenplay was written by Rita Augustone and Matthew Ryan Fischer.
Starring Maggie Q, Sean Faris, Will Yun Lee and Ray Park, "The King of Fighters" looks to be action packed with cool special effects.
"The King Of Fighters" comes out in Blu-Ray and DVD on July 26.
. . .
Follow Lynn Tackitt on Twitter at http://twitter.com/pvtgiggles.