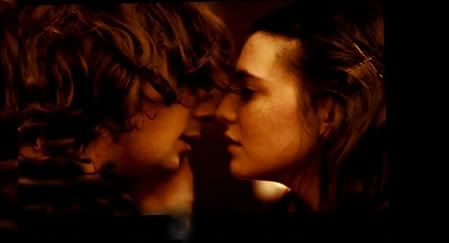 Choices, perceptions, thoughts, beliefs. Those are a few of the building blocks that make us who we are, and the threads that connect the characters in the ensemble drama "Truth Seekers" to each other and the world.
Written, directed and produced by Gaylord Parsons, "Truth Seekers" is described as being "about the grandeur and strivings of human perception."
The overarching theme is communicated a vibrant cast of characters and the situations they find themselves in. Marci (Mandi Lee) and Billy (Andrew Fortinberry) are a young couple in love with a different set of ideals. Marci wants to wait until she is truly ready to take their relationship to the next level, while Billy seems more concerned with what others think of him.
In addition to her own emotional trials, Marci is affected by the struggles of her parents. Her father, Michael (William Colquitt), is drowning in financial woes, including the potential foreclosure of the family home. Her mother Ellen's (Jackie Goldston) past fuels her concern for Marci's well-being. The choices, thoughts, feelings and actions of the protagonists drive them through their quest for truth, peace and self-discovery.
The film's Facebook page summarizes the movie as "a dramatic story regarding the confluence of divine force and human thought." Based on the trailer "Truth Seekers" looks to be a complex exploration of those ideas, a quiet, thoughtful, poignant tale in which viewers will likely find some semblance of their own journeys toward truth and meaning.
Check out the poster and trailer for the film below.
. . .
Follow Alexa Milan on Twitter at http://twitter.com/alexamilan.
And don't forget to "Like" It's Just Movies on Facebook at
http://www.facebook.com/itsjustmovies.