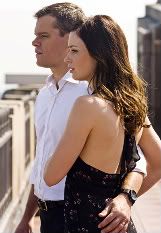 Ever make a decision that you come to regret? Do you think about what could have been if you made a different choice? Fate, destiny and love all collide in the new dramatic thriller "The Adjustment Bureau."
Loosely based on the short story "Adjustment Team" by Philip K. Dick, director George Nolfi, along with Media Rights Capital and Universal Pictures, are bringing to the screen a movie that combines all of these themes and makes you question what you believe and if you're willing to fight for what you feel is right.
David Norris (Matt Damon) is a former college basketball player and charismatic U.S. congressman on his way to having national political celebrity. Norris has many supporters, but just as many are watching and waiting for him to fail. Ahead in the polls with only days left before election, he seems sure to win until a scandal in the form of a college prank is leaked and his guaranteed win seems to go away overnight. The night of the election, he runs into a beautiful, quirky girl named Elise (Emily Blunt), a modern dancer who manages to turn around his mood almost instantly. His brief encounter with Elise guides him to give a very honest speech, which leads the people to hold him in high regard once again.
David's thoughts tend to sway to Elise often. He runs into her on a bus one day and their chemistry is electric, but something is amiss. We see a group of men (John Slattery, Anthony Mackie, Anthony Ruivivar) watching over David and having secret meetings in which they discuss his life. They say he was never supposed to meet Elise again and they are going to rectify the situation.
With everything stacked against him, can David break out of the mold cast for his life and be with the woman that he loves?
With so many levels and complexities to this story, there are many ways to view this film and make your own assumptions. Director-writer George Nolfi has left a lot of room for the viewer to fill in the gaps, which means everybody can walk away from this movie and have completely different ideas of its meaning. I like that, when a movie gets you to think and solve the puzzle without putting the pieces into place for you. When the film opens, you see the group of men with books that show a person's life path; the book seems to be alive mapping your progression in life and any deviations that they may need to correct. This could be seen as technology, or a divine power. Either way, it's a really cool concept and well executed in the film.
I thought that the film was dramatic and enthralling. Even during the slower scenes, I found myself running through questions and scenarios. You do root for David and Elise to be together, but at the same time, although the adjustment bureau is the antagonist in the story, I really didn't see them as the "bad guys." They are just doing what they are told is the right thing, although most of them seem devoid of emotion.
Emily Blunt and Matt Damon seem to be a great pair onscreen, his charm and humor and her rebelliousness and quirkiness seem to mesh well together. I couldn't wait to see how their story ended. Also beautifully shot, the movie has a dreamlike quality to it but also grounded in reality. I was pleasantly surprised how they took all of the cold stone buildings and showed them in an artful way to highlight the art and history of the architecture in our culture.
Not a movie to be missed, "The Adjustment Bureau" will definitely leave you with something to talk about and discuss with your friends. Are you willing to fight your fate or just accept it? Do you have what it takes to re-write your path in life?
"The Adjustment Bureau" — which also stars Terence Stamp, Michael Kelly, Brian Haley and Shohreh Aghdashloo — opens March 4. It is rated PG-13 for brief strong language, sexuality and a violent image.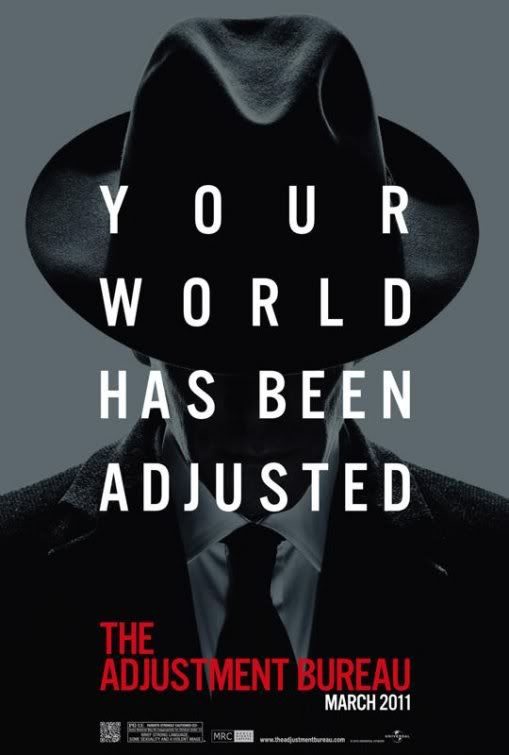 . . .
Follow Adam Poynter on Twitter at http://twitter.com/CCWGGuy.
And don't forget to "Like" It's Just Movies on Facebook at
http://www.facebook.com/itsjustmovies.