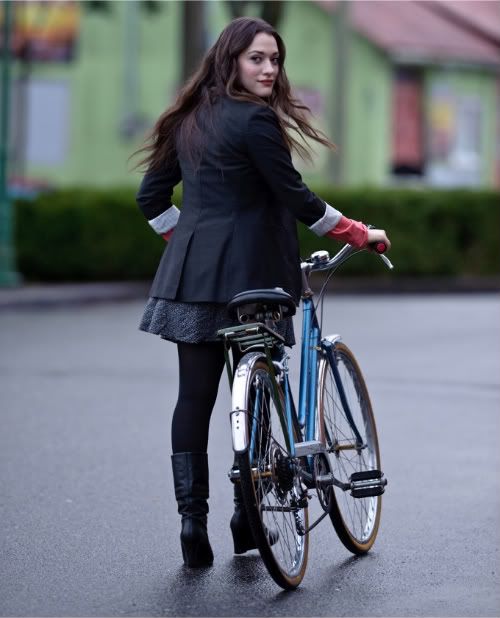 You have to wonder what the morbid reason for our society's obsession with high school movies and television shows is. When asked, almost everybody says they would never want to relive their high school years. However, each year audiences voyeuristically watch stories of other people's high school experience. Whatever the reason, Hollywood has realized that if it keeps making the fodder, we will watch it.
Such is the case with "Daydream Nation." The trailer below informs us that the film will be rated R, so already its target audience is either on their senior year or out of high school. The trailer below sets up the high school movie norm. Caroline, who is from the city, moves to a town with "hicks" and is ostracized. Even though she begins dating a fellow student, she soon starts to have an affair with one of her teachers.
The trailer goes on to show that, as the song goes, she doesn't give a damn about her bad reputation and there we have it. There's a reason we will continually watch these movies and TV shows. In a time where it's easier to try to fit in and try to please those around us, it's hard to retain our independence. Caroline gets straight to the point, speaks her mind, and has a self confidence that few possess in high school. It's hard to not admire her and I wish that I had been more like that in high school.
Saying all that, there is still a lot of high school going on in this film. Mainly the angst. Oh the angst. Stuff is being thrown around, people are screaming and crying, and once again I'm happy to not be in high school anymore.
"Daydream Nation" — which premiered at Toronto Film Festival and is opening in the US on May 6 — stars Kat Dennings, Reece Thompson, Andie McDowell and Josh Lucas.
. . .
Follow Allison Higginbotham on Twitter at http://twitter.com/allisonbh.
And don't forget to "Like" It's Just Movies on Facebook at
http://www.facebook.com/itsjustmovies.