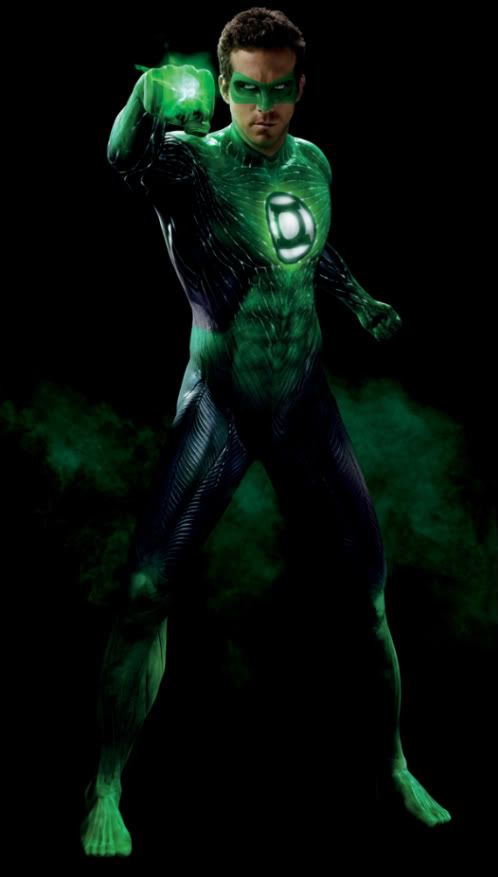 Amidst a flurry of comic-book inspired superhero films hitting theaters this summer, "Green Lantern" is the only DC Comics hero getting a big screen adaptation. Green Lantern has a few things going for it and No. 1 on the list is Ryan Reynolds in the lead role. His charisma and comedic style have let him adapt to many roles with ease and he has amassed a strong following since his early days in the television show "Two Guys, a Girl and a Pizza Place."
Warner Bros. has released three new full-body action poses of Ryan Reynolds in the completely computer-generated suit wielding his power ring. Yes, they may look very similar, but the lighting and poses showcase what they were going for with its design, including a sinewy muscle-like suit made out of pure energy.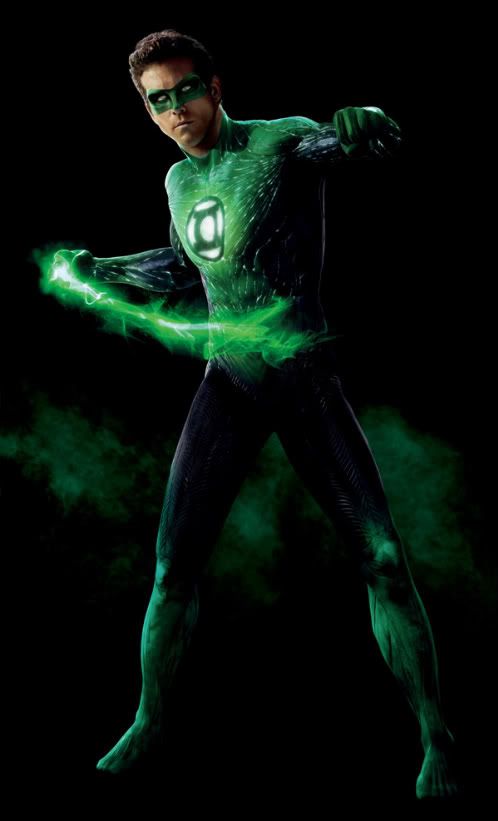 I believe that they have been hard at work tweaking the colors and texture of the suit since its highly-ridiculed appearance in the film's teaser trailer back in November.
So, what's the verdict? Are you seeing any major changes that you wanted after Warner Bros. first released footage of Green Lantern in action? Sound off in the comment section at right and let us know.
"Green Lantern" — which opens in 2D and 3D everywhere June 17 — also stars Blake Lively, Peter Sarsgaard and Mark Strong.
You can also check out the movie's official website HERE.
. . .
Follow Adam Poynter on Twitter at http://twitter.com/CCWGGuy.
And don't forget to "Like" It's Just Movies on Facebook at
http://www.facebook.com/itsjustmovies.