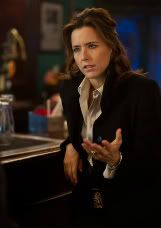 Comedy can be a tricky thing, especially when it comes to an ensemble cast. The task of bringing the laughs is even more complicated when you take the harsh language out of it and go for a lesser than R rating.
A new comedy getting ready to be released in theaters is "Tower Heist." Full of great comedic actors, this large ensemble has the potential to be the biggest non-R-rated comedy hit in a long-time. The movie stars big names like Ben Stiller, Eddie Murphy, Matthew Broderick, Casey Affleck, Michael Peña and Téa Leoni, but will the recent family friendly flops like Meet Dave" and "Little Fockers" detour audiences who would have been excited to see this team-up before?
"Tower Heist" is about the hard-working staff of a Columbus Circle high-rise that learns the building's richest tenant and banker, Arthur Shaw (Alan Alda), has taken their pension fund and embezzled it all away. Now with the FBI placing him under house arrest while they investigate, the group of blue-collar Joes decide to take action and try to steal any money he might have hidden in his house — estimated to be around $20 million dollars.
We have eight all new clips for you that highlight the crew preparing for the heist.
In this first clip, we see the FBI and Agent Claire Denham (Téa Leoni) question Shaw (Alan Alda) about an antique Ferrari he has in his front room. He goes on to boast that it was once owned by Steve McQueen, which is meant to impress her but only leads to a stronger disdain.
In this second clip, Josh (Ben Stiller) tries to convince his co-worker Cole (Casey Affleck) to help out with the robbery. He tries to tell him that they are just trying to get all of their money back, but Cole just isn't into the thought of them robbing Shaw. Cole says that they are "basically waiters," but Josh makes the point that they know the hotel and penthouse apartment better than anybody. I like Cole's sarcastic humor in response to everyone else saying that they are in.
In this third clip, "Mall Test" we see a lot more humor when Slide (Eddie Murphy) has each one of the men prove they can be part of the robbery by having each steal $50 worth of merchandise. You really get to see each of their unique personalities from what they end up plundering from these local stores and where they smuggle the items on their bodies, but Slide has another lesson for them at the end of the clip.
In "Roof Training," we see some classic Eddie Murphy. He takes the guys onto the roof in freezing cold weather and tells them they have to adapt to survive while pulling a "job." He gives them each a bobby-pin and tells them they have to pick the lock to get inside and not freeze. The interactions and conversations amongst them all are pretty funny.
In this clip, entitled "Lunch is on Me," we see the gang casing the building for their upcoming caper. They have discussions about secrecy and not wanting to be traced back to this spot all together.
In this sixth clip, we learn that they have hit a snag since Slide can open a strong-box but not an actual combination safe. Slide also seems to reveal some of his true background when he tells them the petty crimes he normally commits. They may be rethinking his involvement after this conversation.
In "Open the Safe," we have a solution to the safe problem when Odessa (Gabourey Sidibe) tries to give some simple instructions to Slide on how to work a safe. The conversation turns oddly sexual as Odessa begins to hit on Slide. This is an odd clip to me as all I have ever seen Sidibe in was her award-winning performance in "Precious" — which is a completely opposite character than this forward young woman.
The eighth and final clip is "Surprise Visit," where things start to heat up for the group because Slide has a gun and the rest don't feel comfortable with it. Just when he says they won't get caught, Agent Claire Denham and a few FBI agents arrive at the door — which causes panicking and slight hysteria.
"Tower Heist" is rated PG-13 and opens everywhere Nov. 4. What do you think of what you saw from these clips? Do they make you want to see the film? Sound off in our comment section and let us know.
. . .
Follow Adam Poynter on Twitter at http://twitter.com/CCWGGuy.
And don't forget to "Like" It's Just Movies on Facebook at
http://www.facebook.com/itsjustmovies.