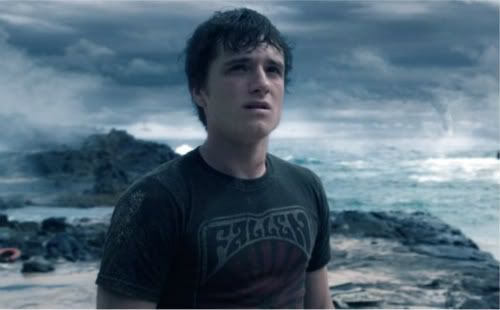 — by CHERRY BELL DAMASCO-FARRINGTON —
According to The Hollywood Reporter, New Line Cinemas has decided to move on with "Journey 3," the sequel to this year's "Journey 2: The Mysterious Island."
With "Journey 2" propelling its way through the international box office ranks during the past four weeks, New Line has secured "Journey 2" director Brad Peyton and writers Brian Gunn and Mark Gunn for the sequel. The sequel will be on a fast track production schedule with a tentative date set for release in 2014, and like its predecessors, it will be a 3D family adventure based on the works of French writer Jules Verne.
Peyton admits that he "… grew up a fan of Verne, so I know a lot about the mythologies. 'Mysterious Island' was one of eight or nine really seminal works. I know we've just scratched the surface of what we can do. This one's going to be a lot bigger. We're going to go to a completely different world. It's just going to be a bigger experience, and we're going to grow the mythology. 'Journey 2' was about rebooting a franchise; now it's about making the seminal work in the franchise."
At this point in time, there have been no discussions with returning cast members, but producers Beau Flynn, Tripp Vinson and Charlotte Huggins will return. Will Josh Hutcherson, who plays young explorer Sean Anderson, return to reprise his role along with perhaps Brendan Fraser, Dwayne "The Rock" Johnson, Sir Michael Caine or Vanessa Hudgens? With the absence of Brendan Fraser in "Journey 2," it would be entertaining to see the adult males in Sean's life get along.
Until more details are released, check out "Journey 2: The Mysterious Island" in theaters now.
. . .
Follow Cherry Bell Damasco-Farrington on Twitter at https://twitter.com/cbdamasco.
And don't forget to "Like" It's Just Movies on Facebook at
http://www.facebook.com/itsjustmovies.