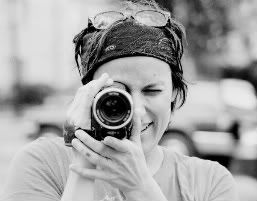 Author Joseph Campbell said, "Love is friendship set to music." Writer/director Katherine Brooks and her production company, Big Easy Pictures, are out to explore that concept with their upcoming film "Off the Record." The essence of "Off the Record" is founded upon the existence of a preconceived notion that two people who do not know each other can connect and bond because of their own vices and essentially be healed through music and truth. A bohemian trait to say the least, but isn't that why we loved "Moulin Rouge?"
Charley Rose is an agoraphobic musician who has not released a record in almost a decade, and has lost her inspiration. Alex is a music journalist who is doing an interview with Charley. Both women are jaded in their individual acuity. Their ardor for music is also their catalyst for deconstruction. Alex is depleted by the stereotypical rock star clichés that have become a constant in her life. Charley has seeded feelings of being a sellout, which is reflected in her lack of inspiration. During their interview process, these women fall in love. They fall in love in a way that proves to be stronger than their tortured predispositions, not only with each other, but with music again.
Love stories are innate in both reality and art. I completely blame Romeo and Juliet for it, even though it ended in tragedy, because the greatest of love stories will, by default, end tragically. And that's because the type of love where you love another human being with such intensity that you literally feel like you could not subsist without that one person cannot end triumphantly. Mortality will at some point become a hindrance. That's what "Off the Record" is, a love story. If you notice, the women of this story have androgynous names, because in Katherine's eyes and the eyes of many others, love cannot be put in a box. This is a love story, not an open floor debate.
The film is a hybrid of reality and narrative. It's being shot documentary style with the scenes being improvised. This style is perfect for Brooks as she has reality TV as well as feature film credits under her belt. Charley is being played by singer/songwriter Aimee Allen. Alex is being played by Katherine Brooks herself. Although it may be more of a challenge directing oneself in a film, I think there is one very constructive plus side, Brooks will only have to deal with one lead, not two, which I summate will give the film an opportunity to truly be raw and real. Allen is ideal in the role of Charley because she comes off naturally very honest and exposed, and being that it's shot documentary style, I foresee it working out phenomenally. Brooks' film "Loving Annabelle" is a fan favorite, but she predicts that "Off the Record" is going to trump "Annabelle."
"Off the Record" is shooting through the end of March, After that, Brooks will beeline into pre production for "Little Monsters Movie" which will be an actual documentary in which she investigates the connection between Lady Gaga and her fans. Thirteen little monsters (as Gaga's fans have come to be known) are going to be selected to attend a concert with Brooks once Gaga's latest tour hits the US. Little monsters from around the world are being asked to submit videos expressing their love and connection to Gaga and share how she has changed their lives. "Little Monster Movie" is not about exploiting Lady Gaga, I don't think she needs help on that front. It's about a connection, a connection to other people, to Gaga, and to music. All proceeds from the documentary will be going to Gaga's Born This Way Foundation, which is a youth empowerment organization.
Music really is glue. It's not hard to see how Brooks can have "Off the Record" juxtaposed to "Little Monsters Movie." So much can be said through music. Everybody likes music. All it takes is one song to transport you back to high school, or to a bad relationship, or your wedding day. On a personal note, music is a very big part of my own life, in fact my first word was "Ozzy." I was raised around music. Organist Albert Schweitzer summed it up best for me, "There are two means of refuge from the miseries of life: music and cats." I think he meant "Kats" but you get the picture.
Websites and Links

Off the Record
Official Website: http://www.offtherecordmovie.com/
FB: https://www.facebook.com/OffTheRecordMovie
Twitter: https://twitter.com/OTRmovie

Little Monsters Movie
Official Website: http://www.littlemonstersmovie.com
FB: https://www.facebook.com/OfficialLittleMonstersMovie
Twitter: https://twitter.com/LilMonsterMovie

Big Easy Pictures
Official Website: http://www.bigeasypictures.net/home.html

Born This Way Foundation
Official Website: http://bornthiswayfoundation.org/
. . .
Follow Jessika Owens on Twitter at http://twitter.com/jessika.
And don't forget to "Like" It's Just Movies on Facebook at
http://www.facebook.com/itsjustmovies.