— by CHERRY BELL DAMASCO-FARRINGTON —
The teaser trailer was released not too long ago for the film adaptation of "The Host," from the novel by Stephenie Meyer, and the official poster has now come out.
The poster features Saoirse Ronan, who plays the title character Melanie Stryder, and as in the teaser trailer, the poster emphasizes the eyes of the character. I'm not going to give away the significance of this detail from the novel, but do take into account that it is an important detail that Meyer uses throughout the novel.
Rumor has it that Meyer plans to make a trilogy of the story. Let's see how well the first film does and perhaps tha will be the deciding factor in the trilogy.
"The Host," set to hit theaters March 29, also star Max Irons, Diane Kruger, Jake Abel, Frances Fisher and William Hurt. The film is directed by Andrew Niccol ("In Time" and "Lord of War"), who also wrote the screenplay.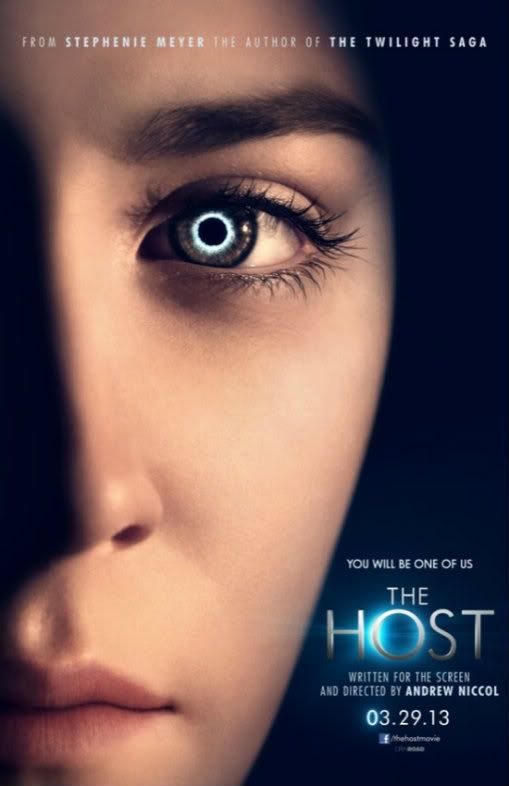 What do you think of the poster? Does it spike your interest and make you want to grab the book and read it before it releases in theaters?
. . .
Follow Cherry Bell Damasco-Farrington on Twitter at https://twitter.com/cbdamasco.
And don't forget to "Like" It's Just Movies on Facebook at
http://www.facebook.com/itsjustmovies.