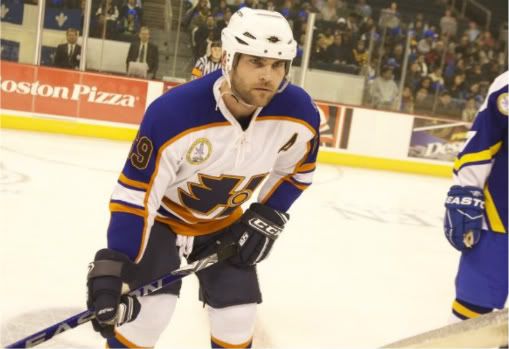 When a movie starts with the words "Based on a True Story," I have the unfortunate habit of trying to determine, or guess, what in the movie actually really happened, and what was simply made up for entertainment purposes.
With the movie "Goon" — starring Seann William Scott, Alison Pill, Jay Baruchel and Liev Schreiber — I might be able to actually know exactly what was true since it is based, loosely I might add, on the autobiographical book "Goon: The True Story of an Unlikely Journey in Minor League Hockey" by Doug Smith.
Halfway through the movie, I really had a hard time believing any of the characters. That's mostly because they kept reminding me of other characters I've seen in movies before, like in some of the raunchy comedies that have become so popular. "Are there really people like this?" I asked myself.
But the next half of the movie began to break the characters down for me. Their original tough outer shells were cracked and the love, the loyalty, friendship and even respect was finally evident and the crude movie that it started out to be was finally humanized for me.
In the much-abbreviated plot synopsis I found online, we read:
Labeled an outcast by his brainy family, Doug Smith (Scott), a bouncer overcomes long odds to lead a team of under-performing misfits to semi-pro hockey glory, beating the crap out of everything that stands in his way.
Yes, Doug "the Thug" is the main character in the movie, yet there are others that stand out as well, such as Liev Schreiber's super tough Ross "the Boss" Rhea, as well as Jay Baruchel, who plays the part of Doug's best friend (and also was the screenplay's co-writer.
Now, don't get me wrong, this movie is not exactly lighthearted. It's about hockey, and it's definitely a rough, violent, punch-the-lights-out-of-you type of story. Oh, and did I mention bloody? Nevertheless, the characters still have their vulnerabilities, and goofiness, as well as their uncontrollable rages all out on their sleeves. This is why I found it interesting that one movie poster for "Goon" has the tagline, "Meet Doug, the nicest guy you'll ever fight," and another reads, "If you can't beat 'em, beat 'em up." This is the schizophrenic type of roller-coaster ride this movie is. At the same time, it stays true to what it sets out to do — show us a good time, with a little sport, humor and real people.
Pill ("Scott Pilgrim vs. the World) plays the part of Doug's love interest, Eva, and I really hope she gets the recognition she deserves for this role. She really knew how to bounce off Scott's character and she was incredibly effective in this role. The relationship between Doug and Eva almost felt like a Rocky and Adrian relationship at one point in the movie for me, and trust me, that can only be a good thing.
So, if you want to watch guys duke-ing themselves into bloody concussions, then "Goon" will probably be highly enjoyable for you. But at the same time, keep in mind these guys are real, with real lives, and real passions, and you you might just find yourself inspired.
"Goon" hits theaters today.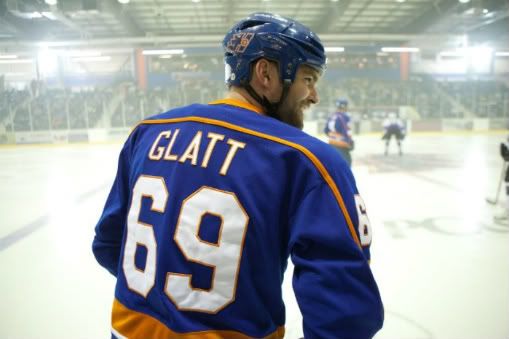 . . .
Follow Josue Sanchez on Twitter at http://twitter.com/Josue_can.
And don't forget to "Like" It's Just Movies on Facebook at
http://www.facebook.com/itsjustmovies.