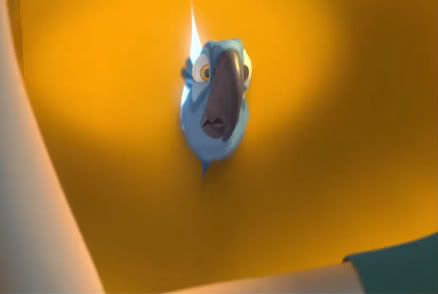 With "Rio," 20th Century Fox is giving us a fun-filled family movie with great music, adorable characters and witty dialogue. It is a comedy about taking a walk on the wild side and finding inner strength in the process.
And while I absolutely hate birds (what can I say, I'm still having flashbacks thanks to Hitchcock), this sneak peak has me wanting to go down to the theater and shake my money-maker with all the exotic birds rocking to the beat. It also doesn't hurt my excitement for the movie that a "Rio" version of the Angry Birds mobile game has had me looking forward to it since I first downloaded the app.
Coming to theaters everywhere April 15, "Rio" is voiced by an all-star cast including Anne Hathaway, Jesse Eisenberg, Neil Patrick Harris, Rodrigo Santoro, George Lopez, Jake T. Austin and Carlos Ponce.
Enjoy the first two minutes of the movie below:
. . .
Follow Jessica Morales on Twitter at https://twitter.com/athena606.