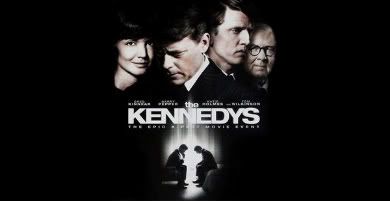 After getting pulled from the History channel's lineup, the highly anticipated and controversial drama series "The Kennedys" has found a new home — on the ReelzChannel TV network. The epic eight-part movie event will have its world premiere April 3.
"We're not beholden to anyone — we are here for the viewers and we are here for the movie and artistic community as well," said ReelzChannel CEO Stan E. Hubbard. "As a true independent, we have the freedom that few networks enjoy."
"The Kennedys" — which stars Greg Kinnear as JFK, Katie Holmes as Jackie, Barry Pepper as Bobby, and Tom Wilkinson as Joe Kennedy Sr. — tells the story of the most fabled political family in American history.
. . .
"Like" It's Just Movies on Facebook at http://www.facebook.com/itsjustmovies.