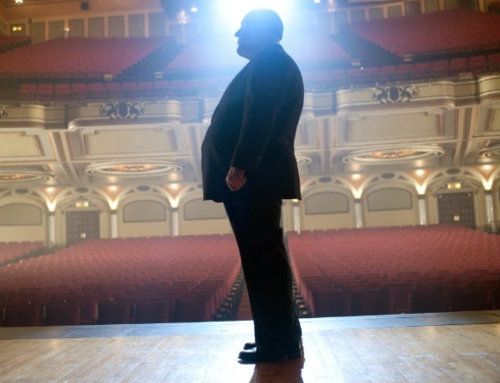 Award season is certainly in full swing. A few weeks ago, the highly-anticipated "Lincoln" trailer hit the net. And today, Fox Searchlight released a two-minute trailer for their entry, "Hitchcock," which is due in theaters Nov. 23, but will premiere at the AFI Festival Nov. 1.
The film stars Anthony Hopkins as Alfred Hitchcock and Helen Mirren as his supportive wife, Alma. A love story of sorts, the primary focus is on Hitchcock's relationship with his wife during the filming of "Psycho."
"Hitchcock," which is based on Stephen Rebello's book "Alfred Hitchcock and the Making of Pyscho," also stars Scarlett Johansson as Janet Leigh and Toni Collete as Hitchcock's personal assistant, Peggy Robertson. Sacha Gervasi — who wrote "The Terminal" starring Tom Hanks — is the film's helmer.
My thoughts? As much as I was anticipating Anthony Hopkins in this, I have to say I'm much more excited about Helen Mirren. She's powerful in the footage shown in the trailer where as Hopkins … well, I'm distracted by his make-up. Here's hoping it's not as rubbery as Leonardo DiCaprio's was in "Hoover."
. . .
Follow Sherice Antoinette on Twitter at http://twitter.com/ShericesPieces.
And don't forget to "Like" It's Just Movies on Facebook at
http://www.facebook.com/itsjustmovies.