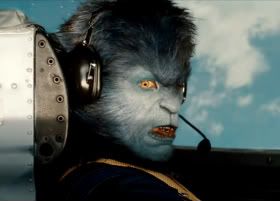 This has been a great year for Marvel Studios with "Thor," "Captain America: The First Avenger" and "X-Men: First Class" — all of which can be considered box office successes. And now, unsurprisingly, all three are on their way to sequels.
We know that "Thor 2" has its director and "Captain America 2" is being planned somewhere after "The Avengers." Regarding an "X-Men: First Class" sequel — SuperHeroHype has revealed that Simon Kinberg is writing the follow-up.
This isn't the first time Kinberg has been part of an "X-Men" project — he wrote the screenplay along with Zak Penn for "X-Men: The Last Stand" back in 2006 and he was actually a producer for "X-Men: First Class." Personally, I enjoyed "The Last Stand," so seeing him writing the sequel to "First Class" is very satisfying — hopefully we'll see director Matthew Vaughn back for the sequel as well.
Stay tuned for more information about "X-Men: First Class 2." In the meantime, are you excited about Kinberg writing the sequel? What are you hoping to see in the sequel?
. . .
Follow Andy Behbakht on Twitter at http://twitter.com/Haoh93.
And don't forget to "Like" It's Just Movies on Facebook at
http://www.facebook.com/itsjustmovies.