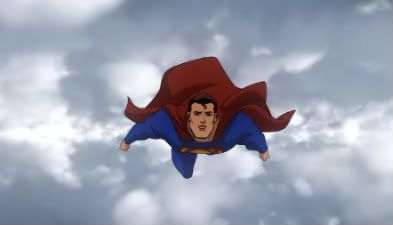 Next week, you will be able to see Grant Morrison's award-winning "All-Star Superman" in DC Universe's latest animated movie adaption. After having seen these three clips, I recommend you don't miss this movie.
You can see the film's trailer HERE. Following is the official synopsis: Fueled by hatred and jealousy, Lex Luthor masterminds an elaborate plot to kill the Man of Steel – and it works. Poisoned by solar radiation, Superman is dying. With weeks to live, he fulfills his life's dreams – especially revealing his true identity to Lois Lane – until Luthor proclaims his ultimate plan to control the world with no alien hero to stop him. Powers fading, Superman engages in a spectacular deadly battle with Luthor that could truly trigger the end of Earth's Greatest Protector. This startling and gripping DC Universe Animated Original Movie stars the voice talents of James Denton, Anthony LaPaglia, Christina Hendricks, Ed Asner and Matthew Gray Gubler.
Before you watch the clips, note that there are some mild spoilers for those who haven't read the comic book series, especially in the first clip (which is introduced by Denton).
I think WB/DC has done a great job once again with this animated movie. Even though Tim Daly is my favorite voice actor as Superman, I must say that James Denton does a great job for the voice of Superman after hearing him in these short clips. However, when I hear Anthony LaPagila as Lex Luthor, I think James Marsters or Clancy Brown would have been better choices as the voice for Lex.
Otherwise, I think this is going to be one of the best DC animated movies and, hopefully, you guys will feel the same after having seen these clips.
Don't forget to get your hands on "All-Star Superman" — which will be available on DVD and Blu-Ray Feb. 22.
. . .
Follow Andy Behbakht on Twitter at http://twitter.com/Haoh93.
And don't forget to "Like" It's Just Movies on Facebook at
http://www.facebook.com/itsjustmovies.