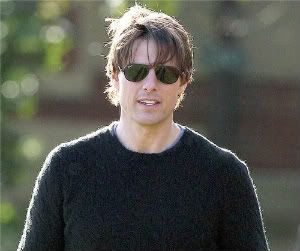 In a two-year deal with Universal, Alex Kurtzman and Roberto Orci plan to reboot "Van Helsing" and "The Mummy." Notably, the successful screenwriting and producing duo penned screenplays for "Mission Impossible III," J.J. Abrams' "Star Trek" and Abrams' upcoming "Untitled Star Trek Sequel."
Set to star in "Van Helsing" is co-producer Tom Cruise, whose next film, "Rock of Ages," hits theaters June 15. Hugh Jackman previously portrayed monster hunter Helsing in Stephen Sommers' 2004 version, which was a bit disappointing. Hopefully, Kurtzman and Orci's reinvisioning will be an improvement.
Guillermo Del Toro was attached to "Van Helsing" in 2010 but left the project to make the ill-fated and now-shelved "At the Mountain of Madness." Not to worry, however; those in need of a Del Toro fix only have to wait until next summer when the anticipated "Pacific Rim" starring Idris Elba, Charlie Day and Ron Perlman opens in theaters July 12, 2013.
Although I was let down by Sommers' "Helsing," I enjoyed Hugh Jackman and would much rather see him revisit the role. It could very well happen. Cruise has several films in the pipeline, which could force him to drop out. Who knows, I just may get my wish.
What do you think about this news? Would you watch a "Van Helsing" reboot with Tom Cruise? Any thoughts on "The Mummy," as well?
. . .
Follow Sherice Antoinette on Twitter at http://twitter.com/ShericesPieces.
And don't forget to "Like" It's Just Movies on Facebook at
http://www.facebook.com/itsjustmovies.