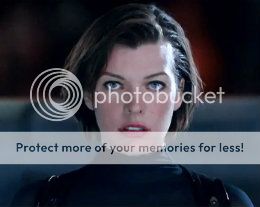 Who knew that when "Resident Evil" was released for the PlayStation in 1996 that it would be as successful as it was? It has spawned multiple games over many different gaming systems, a set of novels, a computer-animated movie and, of course, a very successful film franchise, which is leading up to the fifth film in the series, "Resident Evil: Retribution."
The newest film will be hitting theaters Sept. 14 in glorious RealD 3D — just like the last film "Resident Evil: Afterlife" — and "Resident Evil: Retribution" is promising to take the fun and exciting action global.
As the Umbrella Corporation's deadly T-Virus continues to spread and ravage the world's remaining surviving inhabitants and transforming the Earth's living humans and animals into monstrous legions of the flesh eating Undead. Humanity's last hope is, as always, Alice (Milla Jovovich), who awakens once again in the midst of an Umbrella operations facility and begins to uncover more about her mysterious past as she ventures further into the facility and its secrets that holds.
With the entire world nearly taken over by the T-Virus, nowhere is safe and her journey to find and kill those responsible for the outbreak takes Alice from Tokyo, to New York, to Washington and to Moscow. Her trip will lead to a mind-blowing revelation that will force her to rethink everything that she believes to be right and true. Assisted by familiar allies and new-found friends, Alice must once again fight to survive long enough to escape a hostile world on the brim of oblivion.
Watch the first full-length trailer here:
My first impression of this trailer is that it looks very similar to 2010's "Resident Evil: Afterlife" and I am glad to see that they are utilizing the use of 3D once again to enhance the action and bring it into the audience.
Milla Jovovich, during a live international streaming event last week on Facebook, addressed the upcoming film and the future of the "Resident Evil" franchise. She said that the franchise will continue on long after she finishes portraying the now infamous heroine Alice and she is unclear how many future installments she will return for. Jovovich admitted the films are pure fun and escapism that are tailored for the fans of the videogames. And that's how I view this franchise, a fun time at the movies.
I am surprised and excited to see the return of many characters who started off the franchise in the first film, but the question is raised; if they died in the previous films, then how can they be back? Are they just back in a scenario that is being created in her mind by the Umbrella Corporation, or are all of her previous memories the false ones? There are so many questions raised by this trailer, but one thing's for certain, with many fan favorite characters returning for this fifth film, there is sure to be lots of action, and hopefully answers to questions that we have been asking since the beginning of the film franchise.
So which actor are you most excited to see return: Michelle Rodriguez, Sienna Guillory, Kevin Durand, Boris Kodjoe, Johann Urb, Li Bingbing, Oded Fehr or someone else? Leave a comment and let us know and if you think the franchise should continue without Milla Jovovich in the lead role?
. . .
Follow Adam Poynter on Twitter at http://twitter.com/CCWGGuy.
And don't forget to "Like" It's Just Movies on Facebook at
http://www.facebook.com/itsjustmovies.