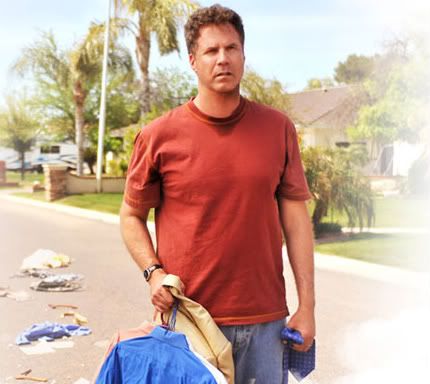 It's always refreshing to see actors step out of their comfort zone. It doesn't always work, but it's nice to see them try something new. I love a good Jim Carrey comedy as much as the next person, but when I saw "Eternal Sunshine of the Spotless Mind," that's when I went from thinking "he's a comedian" to "he's an actor."
Will Ferrell is taking a break from his usual Ron Burgundys and Ricky Bobbys and exploring his serious side in "Everything Must Go." Ferrell plays Nick, an alcoholic who loses his job and his wife in the same day. Nick comes home after his boss fires him and finds that his wife has changed the locks and thrown all of his belongings on the lawn.
He decides to use the opportunity to hold a yard sale, freeing himself of the possessions that represent his old life and beginning anew. His alcoholism holds him back, but a few fresh faces in his life, including a new neighbor and a kid sidekick, might help him discover the direction he wants his life to take next.
I thought Ferrell did a fantastic job in "Stranger than Fiction," so I'm happy to see him try his hand at another more serious role. Overall, it looks like fairly standard, quirky, guy-loses-everything-then-finds-himself indie. But it received fairly positive reviews at last year's Toronto International Film Festival and has an appealing cast, so I'll probably give this movie a chance. The supporting cast includes Rebecca Hall, Laura Dern, Stephen Root, Michael Pena, Christopher Jordan Wallace and Glenn Howerton.
"Everything Must Go" hits theaters May 13. Check out the trailer below.
. . .
Follow Alexa Milan on Twitter at http://twitter.com/alexamilan.
And don't forget to "Like" It's Just Movies on Facebook at
http://www.facebook.com/itsjustmovies.