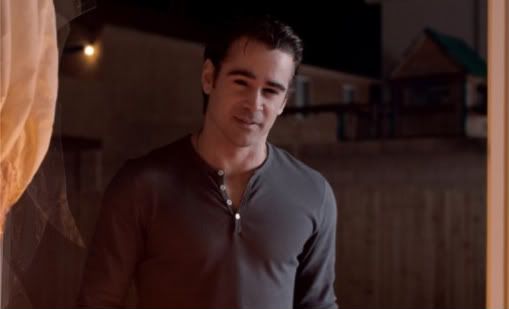 "Fright Night" picked a good day to release is trailer. It is Friday the 13th after all and the trailer looks pretty scary.
When I wrote about the new images that were released earlier this week, I felt like the remake could go in one of two directions: a campier version of the original or trying to be scarier than the original. The trailer below shows that "Fright Night" is going for the latter.
For those of you in the dark, "Fright Night" centers around Charlie, a high-schooler focusing on his popularity instead of his friends, who are slowly going missing. Once his new neighbor Jerry moves in, he realizes he's got bigger problems. Jerry starts giving Charlie's girlfriend and mom unwanted attention, while Charlie and his friends realize Jerry is a vampire. He's not one of those angsty, brooding "Twilight" vampires either, he'll set your house on fire while he seduces your girlfriend.
While I'm a little disappointed that this "Fright Night" doesn't look anywhere as campy as the original, it sure looks a lot more hair-raising. Colin Farrell, who normally makes me lose my train of thought, had me captivated and terrified and I'm looking forward to seeing the rest of the cast in action. The only complaint I have about the trailer is the lack of David Tennant's Peter Vincent. I don't doubt Tennant will be entertaining, but it would have been nice to get a sneak peak.
"Fright Night" opens Aug. 26 and stars Anton Yelchin, Colin Farrell, Toni Collette and David Tennant.
. . .
Follow Allison Higginbotham on Twitter at http://twitter.com/allisonbh.
And don't forget to "Like" It's Just Movies on Facebook at
http://www.facebook.com/itsjustmovies.