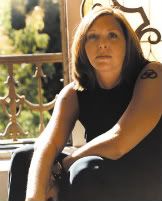 Documentaries aren't usually my thing. Sure, there have been a few here and there that I actually really enjoyed ("Paper Clips" and "The Parking Lot Movie" being good examples).
Listen, I watch documentaries, but seriously, I don't want to see what fast food supposedly does to your arteries … after I find out that the meat they use is hardly edible … and once you have a plethora of health problems, I don't want to watch the health system fail you on your quest … and I certainly don't want to see you push out a child who will indulge in not only more fast food, but also a bunch of pot … which in turn is ruining the ozone and causing the environment to suffocate on the smoke … thus killing dolphins and baby seals.
I get it. I get the social meets political learning tools that documentaries bring our culture, but movies are my own personal escape from reality. That is entirely just how I roll.
Now, a "ROCK-umentary" — well, sign me up! I love music, I love fame, I am a sucker for all of that behind the personality stuff, especially when it's covering a band or person that I grew up with. Being that I grew up in the late '80s to early '90s, Kurt Cobain and Courtney Love were a staple of my upbringing. Hole, which was the band Courtney Love headlined, remains to this day a favorite of mine, if for no other reason than the nostalgia behind them. "Hit So Hard," which was also the name of a Hole song, doesn't follow Courtney however, and it's quite refreshing to see into the lives of another member of Hole: drummer Patty Schemel (pictured).
I find it fascinating to see the rock lifestyle. It is completely interesting to see how the lifestyle affects people, and yet we still generally admire and aspire for it. We forget that behind all of it there are real people who are not immortal. Talent suddenly has nothing to do with any of it. For me, the dilemma is this: I don't like to feel sorry for people who have a glamorous lifestyle and don't have to worry about paying their bills like the rest of us and who are in control of the choices they make.
On the other hand, these are still people, and money, drugs and fame are going to affect everybody differently. I remind myself that everybody has a past prior to fame and we don't all necessarily know what their story is. It's fantastic to rationalize fame for audiences who, as a whole, want 15 minutes. Similarly to dreaming of the lottery, we all have a "plan" for what we would do if we won, but the truth is, we haven't a clue.
I can't wait to see "Hit So Hard" which premiered at the 2011 SXSW Film Festival on March 15 — even though the initial reviews were far from stellar. Sue me, I'm curious.
. . .
Follow Jessika Owens on Twitter at http://twitter.com/jessika.
And don't forget to "Like" It's Just Movies on Facebook at
http://www.facebook.com/itsjustmovies.