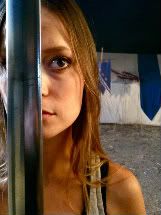 When bigger blockbuster films go to Comic-Con, they are typically there just to tease fans and normally you don't hear much about the film that you already didn't know. However, the smaller-budgeted films need to try a little harder to gain the attention from the fans to get them pumped to see the film.
The Comic-Con panel for "Knights of Badassdom" started off with a large group of LARPers (Live-Action Role Players) taking to the stage in full knight regalia and announcing the panel was starting. We then had a very energetic Joe Lynch, the director of the movie, come onstage wielding a foam sword. He was joined by the stars of the film: Ryan Kwanten, Jimmi Simpson, Michael Gladis, Danny Pudi, Steve Zahn, Margarita Levieva, Summer Glau and Peter Dinklage.
The basic storyline to "Knights of Badassdom" is that there are a group of friends who happen to be roommates and all of them besides one, Joe (played by Kwanten of "True Blood"), are LARPers. When he is taken on a LARPing weekend, he is initially shocked by the people he encounters and begins to mock them. When he meets a beautiful LARPer named Gwen (Glau of "Firefly"), he decides to give the experience a chance.
He is mentored in fighting by Hung (Dinklage) and starts to try to accept the ridiculousness of it all. An initiation ceremony for him goes horribly wrong when Eric (Zahn), the resident wizard, reads a random spell out of an enchantment book and accidentally summons a succubus demon that begins to unleash hell as it kills those in its path. The group of make-believe heroes must man up and face their fears if they hope to defeat the demon and survive.
When asked about the different genres this film takes on, from fantasy to horror and comedy, Lynch said that he prefers to call it an adventure film because adventure films can contain all of those elements and more. He was very adamant about how he wanted to showcase the LARPing community and that many of the LARPers in the film are not actors but real people who love role playing. Lynch spoke over and over again about how faithful they are to the LARPing community and even had the actors all go through a boot camp to learn about the rules.
What is the most important thing we learned about the film? We learned that the castmembers are not invulnerable to harm and one of them even let slip a spoiler about someone who dies, but I won't put that in this article. Glau talked about how her character is different from anything else she has done before, specifically because she gets to smile. Dinklage's character was originally supposed to be played by a 6-foot Asian man, but they decided to go in a completely different direction. For those thinking that they won't be interested in the film because they know nothing about the game, Lynch and the cast reassured us that all of the rules are explained. The movie is shown from Joe's perspective, who is also new to it.
Here is the trailer for the film that was shown at the panel and I can really see the humor in it and how fun the film should be. Check it out below and let us know what you think.
"Knights of Badassdom" is slashing its way into theaters this fall.
. . .
Follow Adam Poynter on Twitter at http://twitter.com/CCWGGuy.
And don't forget to "Like" It's Just Movies on Facebook at
http://www.facebook.com/itsjustmovies.