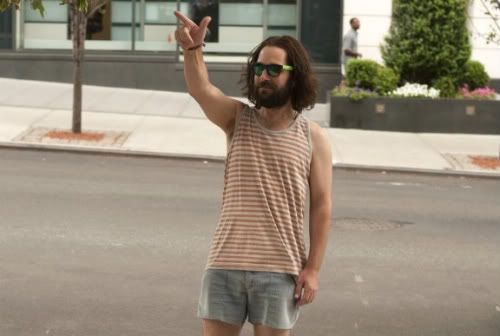 Paul Rudd. Elizabeth Banks. Zooey Deschanel. Adam Scott. Rashida Jones.
If I told you those five were all in one upcoming comedy, I'm guessing you already know whether you are in or out. Me? I'd go see a comedy that had any one of them, so …
And in case those names don't convince you, "Our Idiot Brother" also has Emily Mortimer, Steve Coogan, Hugh Dancy, Kathryn Hahn and T. J. Miller.
The trailer itself is amusing enough, with a gag in the beginning you'll see a mile away. But this seems like a character piece more than anything (i.e.: I don't think the plot is going to matter much).
Rudd seems to be having fun playing the black sheep of the family and really, with a cast this strong, it's hard to see how there won't be entertainment value.
Directed by Jesse Peretz and written by David Schisgall and Evgenia Peretz, look for "Our Idiot Brother" in theaters starting Nov. 25.
. . .
Follow Sean Gerski on Twitter at http://twitter.com/DoubleDown44.
And don't forget to "Like" It's Just Movies on Facebook at
http://www.facebook.com/itsjustmovies.