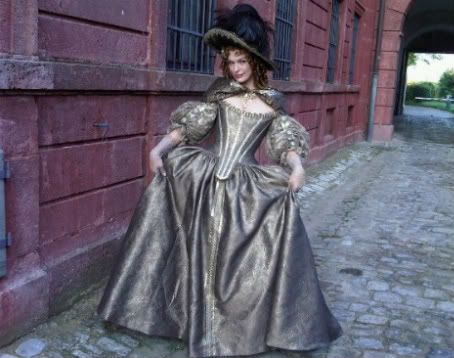 For those who ever wondered what Milla Jovovich would look like kicking ass in a corset, they need look no further than "The Three Musketeers."
Opening Oct. 14, the film follows a young D'Artagnan (Logan Lerman) as he and The Three Musketeers (Matthew MacFayden, Luke Evans and Ray Stevenson) fight to stop the Duke of Buckingham (Orlando Bloom) and the evil Cardinal Richelieu from seizing the French throne, engulfing Europe in war.
The preview is definitely fun and, like many swashbuckling adventures, over the top. This much is made clear in the slow-motion sequence of Jovovich sliding on her knees wearing a gown straight out of "Bram Stoker's Dracula" as gun fire blazes overhead." Providing a bit of comic-relief is Bloom's full pompadour.
But don't take my word for it, watch the action-packed trailer below.
. . .
Follow Sherice Antoinette on Twitter at http://twitter.com/ShericesPieces.
And don't forget to "Like" It's Just Movies on Facebook at
http://www.facebook.com/itsjustmovies.