Last year's "Clash of the Titans" was a commercial success — earning nearly $500 million at the domestic and international box office — but it was less successful at earning praise from critics and audiences worldwide. The film was a fun action movie, but it lacked character depth and the post-converted 3D was less than worthy of the ticket surcharge.
Plus, Sam Worthington was fresh from the massive success of "Avatar" and this role seemed a bit underdeveloped and a step backwards on his meteoric rise to fame.
Well, Sam and Warner Bros. Pictures have a second chance to impress in the sequel "Wrath of the Titans" and we have the first trailer for the film here.
Ten years after his historic defeat of the leviathan Kraken, Perseus (Sam Worthington) is trying to live a simpler life now as a fisherman and the only parent to his son, Helius. Meanwhile, there is a battle raging on between the weakened gods of Olympus and their captive prisoners, the Titans. The gods are losing their power because of humanity's lack of faith and devotion to them. When Kronos – the father to Zeus (Liam Neeson), Poseidon (Danny Huston) and Hades (Ralph Fiennes) — begins a rebellion and becomes the leader of the Titans, he threatens to unravel the very important balance on Earth … and beyond.
Perseus gets a plea from Zeus when Hades, Ares (Édgar Ramírez) and other gods join Kronos in his plans to overthrow the heavens and destroy earth and all of humanity. Recruiting the help of the warrior Queen Andromeda (Rosamund Pike), Poseidon's demigod son Argenor (Toby Kebbell), and fallen god Hephaestus (Bill Nighy), Perseus travels on an impossible quest to unite multiple celestial weapons to create the ultimate weapon and then head into the underworld to save Zeus and eradicate this Titan threat once and for all.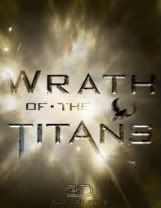 This first teaser trailer shows promise with upbeat music, classic battle scenes, actual Titans and landscapes that are just as massive and beautiful as they are disturbing. We get that the Gods are in trouble and see Zeus becoming weaker and the Titans escaping and running amuck on Earth. The overall feel to the trailer is fast paced and upbeat and touts amazing action and visual effects. Fixing some of the problems from the previous film, this one was actually shot in 3D and looks to be better than the first. The final shot in the trailer of the massive lava monster will undoubtedly be awesome to see on the big screen in an epic battle sequence.
All of this looks and sounds good, right? Well, until the film or more footage is released it will be hard to judge how the end product will turn out. So what are your thoughts on this first teaser trailer? Does it make you want to see the film and does your experience with the first film "Clash of the Titans" affect your decision in any way? Leave your comment and let us know.
"Wrath of the Titans" is slated to hit theaters March 30th, 2012. It will be available in IMAX and 3D as well.
. . .
Follow Adam Poynter on Twitter at http://twitter.com/CCWGGuy.
And don't forget to "Like" It's Just Movies on Facebook at
http://www.facebook.com/itsjustmovies.