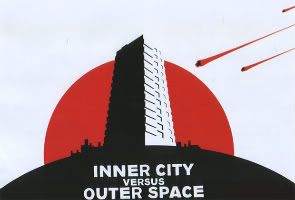 Several short clips from writer/director Joe Cornish's debut film "Attack the Block" have been released, giving viewers a more detailed look at the characters, the gangs and the aliens.
The film stars Nick Frost, Jodie Whittaker and Luke Treadaway and features a group of inner city kids in London who fight off an alien invasion happening around their apartment complex. The concept (a group of unlikeable juvenile delinquents who face the supernatural and become unlikely heroes) is very reminiscent of the popular British television show "Misfits" (and appears to be an equally fun and entertaining ride).
"Attack the Block" screened at SXSW earlier this year and was very well-received. Released in the UK on May 11, the film was also recently picked up by Screen Gems to be distributed in the U.S.
. . .
Follow Kyla Drewette on Twitter at http://twitter.com/KylaDrewette.