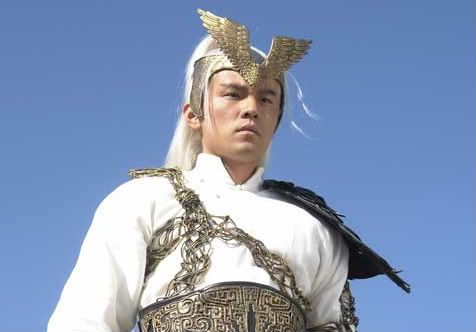 I don't think it's a stretch to say many of the most imaginative and inventive fighting scenes in movie history come from the mind of one man.
If you are a buff of the form, you know already that I am speaking of Yuen Woo Ping. Among his many feat of movie-making magic, he was the martial arts choreographer for "The Matrix" trilogy, "Kill Bill" Vol. 1 & 2, Jet Li's "Fearless" and"Kung Fu Hustle." (And if you haven't seen that last one, check it out. It's a heck of a lot of fun.)
Yuen Woo Ping's latest, which he is directing, is "True Legend." The movie — which stars Vincent Zhao, Jay Chou (of "The Green Hornet") and Michelle Yeoh ("Crouching Tiger, Hidden Dragon") — is scheduled to hit U.S. theaters May 13.
The clip embedded below, called "Vase Fight," is an exclusive for It's Just Movies from our friends over at Reelz Channel (with special thanks to Virginia Rae Stubella). Check out reelzchannel.com for more information about "True Legend," plus limitless other movies and TV shows — but beware, it's a hard site to leave once you see how many great stories they have.
. . .
Follow Sean Gerski on Twitter at http://twitter.com/DoubleDown44.
And don't forget to "Like" It's Just Movies on Facebook at
http://www.facebook.com/itsjustmovies.