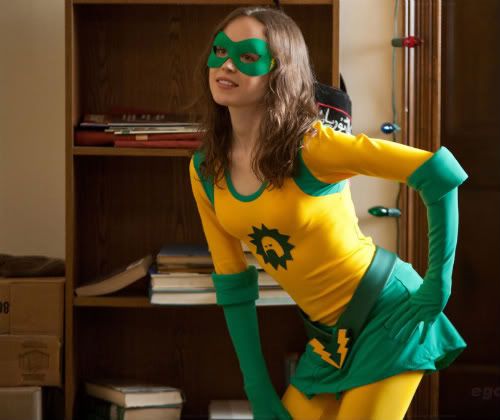 Below is the hand-drawn (by markers and color pencils) opening sequence for "Super," which stars Rainn Wilson, Ellen Page and Liv Tyler.
Featuring the "Calling All Destroyers" by Tsar, the opening plays like a music video. Check it out below; it's just one sign of the originality of the movie. It's like a violent Saturday morning cartoon from the '80s.
The movie is in limited release here in the states, and it doesn't look like it will ever get a wide-release. With Ellen Page, Nathan Fillion, Liv Tyler and Kevin Bacon in the cast, it will be unfortunate for it to not get its large-scale chance.
Check it out, and then share your thoughts. Is it an original way to start a live-action movie? Oh, and if you haven't watched the trailer or read the review, check them out here and here.
. . .
Follow Josue Sanchez on Twitter at http://twitter.com/Josue_can.
And don't forget to "Like" It's Just Movies on Facebook at
http://www.facebook.com/itsjustmovies.