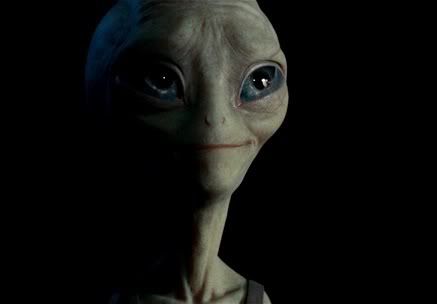 "Spaced," "Shaun of the Dead," "Hot Fuzz." You would be hard-pressed to find a bromance as strong as that of Simon Pegg and Nick Frost. After a few solo projects, Britain's best comedy duo is reuniting onscreen in the sci-fi comedy "Paul."
Graeme (Pegg) and Clive (Frost) are a couple of sci-fi nerds who travel to America to attend Comic-Con and visit Area 51. At the latter stop they meet Paul (voiced by Seth Rogen), an alien who has been stranded on Earth for 60 years in captivity at a top-secret military base. When he escapes and encounters Graeme and Clive's RV, he takes them on the world's wildest road trip in hopes of finding his way home. They're chased by federal agents who want to send Paul back to the military base, and they meet a host of offbeat characters along the way.
"Paul" marks the first film Pegg and Frost have starred in together without frequent collaborator Edgar Wright in the director's chair. The three of them work wonders together, but this film has an impressive creative team all its own. Pegg and Frost wrote the script, "Superbad" and "Adventureland" director Greg Mottola directs and the supporting cast includes Kristen Wiig, Bill Hader, Jason Bateman, Jane Lynch, Sigourney Weaver, Blythe Danner and Jeffrey Tambor. If this film is anything short of hysterical, this Pegg-Frost fan will be more than a little disappointed.
"Paul" lands in theaters March 18.
. . .
Follow Alexa Milan on Twitter at http://twitter.com/alexamilan.
And don't forget to "Like" It's Just Movies on Facebook at
http://www.facebook.com/itsjustmovies.