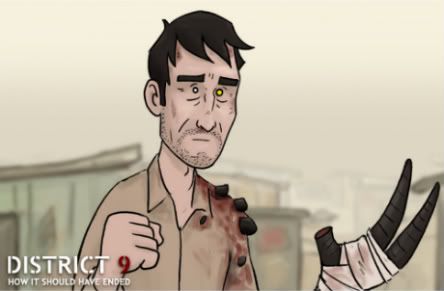 The comedic fiends at HISHE (How It Should Have Ended) have set their sights on "District 9" and come up with the following take on how the movie should have ended.
And I guess we could mention that there is a spoiler involved, but you should probably figure out a feature called How It Should Have Ended just might spoil how it actually ended.
. . .
"Like" It's Just Movies on Facebook at http://www.facebook.com/itsjustmovies.