WaterTower Music's soundtrack to Alcon Entertainment's and Warner Bros. Pictures' "Joyful Noise" debuted at No. 1 on Billboard's Soundtrack Chart, No. 2 on Billboard's Independent Current Albums chart, and landed a Top 20 debut on Billboard's Top Current Albums chart.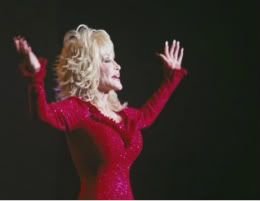 The soundtrack features performances by Grammy Lifetime Achievement Award recipient and Oscar nominee Dolly Parton; Oscar nominee, Grammy and Golden Globe Award winner Queen Latifah; and BET and NAACP Award winner Keke Palmer. Five-time Grammy winner (and 10-time nominee) Mervyn Warren produced and arranged the "Joyful Noise" soundtrack.
Parton, who penned three new songs for the collection, recently performed two of those songs on national TV: "From Here to the Moon and Back" on the Late Show with David Letterman, and "Not Enough," a duet with co-star Queen Latifah, on NBC's Today Show. The third song Parton wrote, "He's Everything," is also on the soundtrack, which includes the film's stars performing renditions of memorable songs originally recorded by a wide range of artists: Chris Brown, Michael Jackson, Paul McCartney, Sly & the Family Stone, Usher, and Stevie Wonder.
The collection also includes tracks by some of the finest acts in gospel and R&B. Grammy winner Kirk Franklin wrote and takes the vocal reins on his jubilant new song "In Love," and award-winning gospel vocalist Karen Peck creates harmonic gold on "Mighty High."
. . .
"Like" It's Just Movies on Facebook at http://www.facebook.com/itsjustmovies.